Show

Walt Willey
Star of the show All My Children
Host
Walt Willey is best known for playing Jackson Montgomery on the soap opera All My Children, a role he originated in 1987. Willey first soap opera role was that of Joe Novak on Ryan's Hope. After numerous Off-Broadway productions, including Dust Off with Dan Lauria, and stints on Another World and Ryan's Hope, Willey joined the cast of All My Children. Willey branched out into stand-up comedy in 1989, entertaining across the country. He headlined at famous comedy clubs such as Caroline's in New York City and the Comedy Store in California. He was a People's Choice Award nominee in 1992, and was named All My Children's 'Most Valuable Player' by Soap Opera Update's Reader's Poll. He was again awarded this honor in 1993. Willey regularly hosts charity fundraisers, and developed the 'Willey World Endowment Fund', benefiting children's charities. He and his third wife, Marie, married since 1994, own and operate Crystal Mesa Farm Guest Ranch near Santa Fe, New Mexico. Willey splits his time between his ranch and New York City, where All My Children films. He and Marie have two children.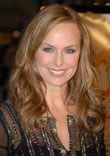 Melora Hardin
Star of the NBC show The Office
Presenter
Hardin started her acting career at age 10 in the television series Thunder, and has appeared in over sixty movies and television programs since, including the film Thank You for Smoking, two episodes of Quantum Leap and one of the Little House on the Prairie movies. In 1988, she starred in the short-lived television adaptation of the film Dirty Dancing in Jennifer Grey's role of "Baby". She also has a recurring role as Trudy Monk on the USA Network series Monk. She currently appears on The Office as former corporate manager Jan Levinson. She will appear in Hannah Montana: The Movie. Hardin is also a singer, and has released two albums: "Purr" and "The Meloradrama". She will play the role of Fantine in the Hollywood Bowl's concert of Les Miserables.

Ricky Paull Goldin
Presenter
Ricky is known for his performance in Hollywood movies of the week including Love Lives On starring Sam Waterston and Christine Lahti, A Face To Die For, Talk To Me, Into the Arms of Danger, Something Borrowed Something Blue, Coach of the Year, Hard Knox, She's Leaving Home, and West Point. He was then awarded a contract role as Gary Dawson on Daytime's No. 1 Series: The Young and The Restless, a character with multiple personalities."
Ricky won a Daytime Emmy nomination for Best Lead Actor in 2003, and won the People's Choice Award for the Most Irresistible Couple in Daytime. Ricky was again nominated for Best Lead Actor in 2007 for his work as a drug addict in a storyline that won him many accolades. Ricky has received numerous honors for his portrayal of Gus Aitoro, most recently Michael Logan of TV Guide named him the Best Actor in Daytime for 2005, saying his "is the kind of risky, frisky work that turned the young Tony Geary and Justin Deas into soap legends."

Gretta Monahan
Presenter
Gretta Monahan is regularly featured on the syndicated TV talk show, "Rachael Ray" where she shares her expert advice on what Rachael Ray calls "girl junk:" fashion, beauty and hair. She appears locally on Channel 7 for a segment called "Gretta's Got It."
She is the entrepreneur behind the Needham-based Gretta Enterprises owns three local salons (Grettacole), two clothing boutiques (Gretta Luxe), and a spa called G Spa.
Gretta Monahan is also a design consultant for shoe brands Via Spiga and Naturalizer. She's creating her own line of beauty products, launching a line of shoes, and writing a how-to book on dressing well. She's broken ground on a new spa at Foxwoods. She's a consultant for Dove's hair-care line. She's a stylist for celebrities like Billy Joel.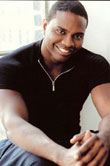 Rodney Laney
Comedian
Born and raised in Paterson New Jersey, Rodney has always been a comedian. His professional career began in 1997. He commenced performing in clubs and colleges from New York to California. He was featured at Chris Tucker's Comedy Club in Atlanta, during the Urban Comedy Festival "Laffapalooza" and Judy Carter's comedy showcase in Big Bear California. He mostly appears in NYC, at the Gotham Comedy Club, Broadway Comedy Club, Caroline's and Dangerfield's. Most recently, Rodney has completed pilots for Comedy Central, MTV, A&E and has been seen on P.Diddy's "Bad Boys of Comedy" on HBO, Fox News Channel's "Red Eye," "The Late Late Show with Craig Ferguson," CBS, Comedy Central's "Premium Blend," and in London on the BBC's "The World Stand's Up." He has also appeared at the prestigious Just for Laughs Comedy Festival in Montreal.
Paul Vesco Orchestra
Orchestra
Useful Links
Links relevant to this event:
Main Partner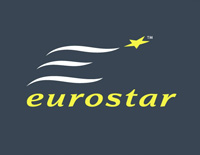 Event Partner

Media Partners