Destination
The City Beautiful, Orlando
Orlando is among Florida's major cities and is the county seat of Orange County, Florida. It is said to be of one of the world's fastest-growing cities. A quiet farming town in 1970, it now has more visitors than any other place in the state. Orlando has the second largest number of hotel rooms in the country (after Las Vegas, Nevada) and the region sees an estimated 52 million tourists a year. Famous for its theme parks, Orlando actually includes the areas of Kissimmee and Lake Buena Vista.
The city is best known for the wide variety of tourist attractions in the area, in particular the nearby Walt Disney World Resort, which is located in Lake Buena Vista about 20 miles (32 km) south of Orlando city limits. With its many facets such as the Magic Kingdom, Disney's Hollywood Studios and Disney's Animal Kingdom, The Walt Disney World Resort is the area's largest attraction. Other notable attractions include Universal Orlando Resort and SeaWorld Orlando. SeaWorld Orlando is a large adventure park that features numerous zoological displays and marine animals alongside an amusement park with roller coasters and a water park. Universal Orlando, like Walt Disney World, is a multi-faceted resort comprising Universal Studios, CityWalk and the Islands of Adventure theme park.
Visitors looking for respite from the typical tourist attractions can explore museums, malls, state parks, countless restaurants, and nearby small towns. Orlando has also become one of the fastest growing retail markets in the USA with more than 50,000,000 square feet (4,650,000m2) of shopping space in Central Florida. But despite enormous expansion over the last decade, the town itself remains free of the commercialism that surrounds it.
No matter where the night takes you in Orlando, you're guaranteed to have fun. This city in the heart of Florida has a whole host of attractions, offering something for everyone, whatever your speed.
World Travel Awards will be in Orlando on the eve of the #1 North American travel trade show, THETRADESHOW. Destinations, travel companies and travel retailers worldwide connect and establish new business relationships at this valuable travel trade show.
Useful Links
Links relevant to this event:
Main Partner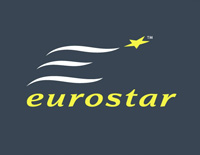 Event Partner

Media Partners