... a Welcome Letter From our Media Partner
ASTAnetwork is proud to be an official media partner of the World Travel Awards
Being held at the Walt Disney World Swan and Dolphin Resort on September 6 the North and Central America Awards Ceremony will gather together the movers and shakers of the travel industry for one of the most prestigious travel awards ceremonies in the world.
The awards will be held during the number one North American travel trade show, THETRADESHOW where tourist boards, tour operators, travel retailers, hoteliers and members of the press will descend on Orlando to discuss the hottest topics affecting the industry today.
Both events are not to be missed, not only for the invaluable networking opportunities they will afford but also to help celebrate the achievements of some of the top companies involved in the industry.
I hope you enjoy the awards ceremony and THETRADESHOW and good luck to all the nominees!
Katie Reich-Storer
Editor, ASTAnetwork
For further media information click here
Participating Media
Recommend
Canadian Travel Press
ASTA Network
Orlando Attractions Magazine
Breaking Travel News
Journals Media
Useful Links
Links relevant to this event:
Main Partner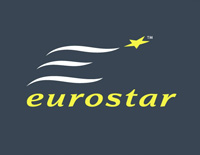 Event Partner

Media Partners