Show
Ece Vahapoğlu
Host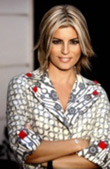 Ece Vahapoğlu is one of the biggest media personalities in Arabian television. Born and raised in Istanbul, she presents a number of high-profile business and talk shows on Turkish national TV (CNBC-E, NTV, SkyTurk, Cine5 & ATV), as well as her own live show on Al Jazeera Turkey. She is also an acclaimed writer with four best-selling books to her credit, as well as a regular column for a Turkish broadsheet newspaper.
She is a graduate of the American University of Rome, and completed her master's degree in France, during which she was honored as "The Most Outstanding Young Person" in 2001. Ece speaks Turkish, English, French and Italian, making her the perfect MC for the WTA Grand Final.
Ahmed El Bayed
Illusionist

Ahmed El Bayed started performing magic in his native Saudi Arabia at the tender age of five. He's since gone on to wow audiences right across the world, including Los Angeles, London, France, Egypt, Bahrain, Afghanistan, Lebanon and the UAE. His spell-binding magic has led to him becoming known as the "Middle East's Pioneering illusionist", and he is credited with being the first person to open a theatre in the Kingdom of Saudi Arabia.
He has also performed for companies such as LG, Samsung, Panasonic, O2, the New Years Eve show in Dubai Marine, Kodak, Arabic Bank, and has been rewarded with top honours at the Abu Dhabi Elegant Show.
Michel Fadl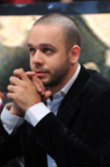 Michael Fidl is an artist who was born with music running through his veins, and his talents have seen him work with some of the hottest names in Arabian music, including Wael Kfoury, Nabil Choueil, Carole Samaha and Elissa.
Born and raised in Lebanon, he travelled to France as a teenager to study composition and orchestration at the Bologna Conservatory. His big break came in 2000 when he made his way to Hollywood and won the World Championship of Performing Arts as an instrumental composer winning his category: Grand Champion Instrumentalist of the Year.
In 2004, he became a judge on the hit reality series Star Academy. His indisputable talent has made him one of the hottest musical arrangers to work with and he is the main pianist of Fairuz, Julia Boutros and Majida El Roumy.
Recently, he has developed a band of musicians that are performing on Lebanese TV and festivals across the Arab world.
Tina Yamout

Tina Yamout is one of Lebanon's most celebrated singer songwriters. Born and raised in Beirut, she first entered the public eye after appearing in the hit pan-Arabian talent show Star Academy, where she shared the stage with some of the most popular singers in the Arab world.
Her talents were also picked up by the celebrated international artist Chris De Burgh who recorded two duets with her in Arabic and English for his last album, including the hit song "Everywhere I Go".
Tina has been developing her songwriting skills, in both Arabic and English languages. And she has recorded a hotly-anticipated album which is due for release in 2012, and is set to be aired across the major Arabian music channels.
Vanessa Abdo Nassar
Violinist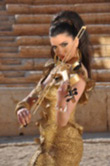 A Lebanese violinist, known for her fusion of occidental grooves and oriental spirits; her repertoire songs include a large variety of famous Lebanese, Gulf, Egyptian, and occidental international songs.
Her success continues as she releases her second album showing her love of music introducing her own style and capturing audiences and growing fans.
Useful Links
Links relevant to this event:
Destination Partner
Event Partner
Event Media Partners
Marketing Partner