Destination
Qatar
Qatar can justifiably claim 2011 as the year it came of age in the global travel arena.
Following the FIFA announcement in late 2010 that the country would become the first in the Middle East to host the football World Cup in 2022, a four-decade long process of development was given fresh impetus.
Infrastructure is being developed, stadiums planned, hotels designed, airports built and ports created, in what is now one of the most forward looking communities on earth.
It is tourism where Qatar has really asserted its authority – growing to rival the established powerhouses of the United Arab Emirates.
This unique destination is a hotbed of cultural and sporting events, as well as amazing monuments, all easily accessible.
Highlights include the incredible Museum of Islamic Art, where you can stroll through the grand halls and courtyards of this architectural masterpiece. Also attend a symphony played by the Qatari Philharmonic on the waterfront in a pitch perfect concert hall, which forms part of the Katara Cultural Village.
If you're here for a week then head to the desert. The dunes along the coast are mountainous slabs of sand as high as 200 metres. Also visit Khor al-Adaid, an inland sea surrounded by crescent-shaped sand dunes, where local tour operators organize overnight camps and day trips.
Oyster and Pearl sculpture fountain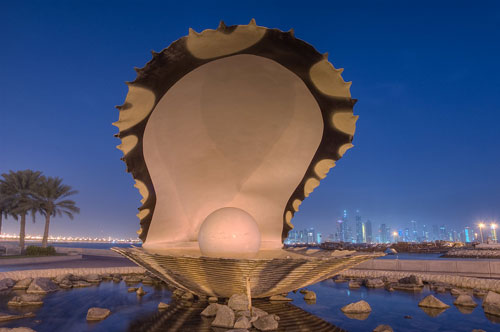 Museum of Islamic Art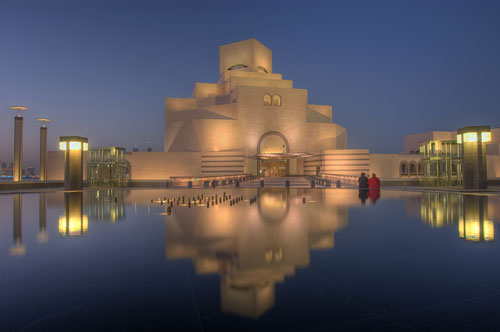 Doha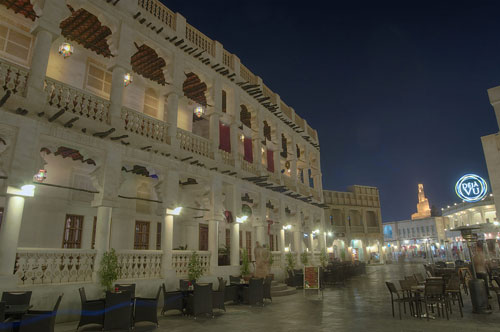 Useful Links
Links relevant to this event:
Destination Partner
Event Partner
Event Media Partners
Marketing Partner