South America Nominees 2019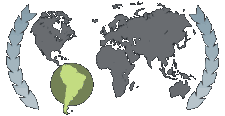 Entries for the South America region of the 26th World Travel Awards are now closed.
The winner and 2 runners up from 2018 requalify for the 2019 award*.
Voting opens on 25th March 2019 when all of the short-listed nominees for South America 2019 will be announced.
* All nominees are listed alphabetically.
Air
| | |
| --- | --- |
| South America's Leading Inflight Magazine 2019 | New for 2019 |
Car
South America's Leading Car Rental Company 2019
2018 Winner + 2 runners up:
Budget
Dollar
Hertz
Cruise
Destination
South America's Leading Adventure Tourism Destination 2019
2018 Winner + 2 runners up:
Chile
Ecuador
Peru
South America's Leading Culinary Destination 2019
2018 Winner + 2 runners up:
Bolivia
Ecuador
Peru
South America's Leading Cultural Destination 2019
2018 Winner + 2 runners up:
Bolivia
Ecuador
Peru
South America's Leading River Cruise Destination 2019
2018 Winner + 2 runners up:
Bolivia
Ecuador
Peru
South America's Leading Youth Travel Destination 2019
2018 Winner + 2 runners up:
Bolivia
Chile
Ecuador
General
Hotels & Resorts
| | |
| --- | --- |
| South America's Leading New Hotel 2019 | Open for New nominations |
| | |
| --- | --- |
| South America's Leading Serviced Apartments 2019 | New for 2019 |
Meetings & Conventions
Personality
| | |
| --- | --- |
| South America's Leading Travel Personality 2019 | New for 2019 |
Rail
Travel Agencies & Tour Operators
Travel Technology
| | |
| --- | --- |
| South America's Leading B2B Travel Provider 2019 | New for 2019 |