Europe Nominees 2019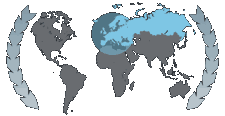 It is with great pleasure that we open the
26th annual World Travel Awards for Europe entries.
The winner and 2 runners up from 2018 re-qualify automatically for the 2019 award*.
Voting opens on 11th March 2019 when all of the short-listed nominees for Europe 2019 will be announced.
Entries close on 3rd March 2019.
* All nominees are listed alphabetically.
Air
| | |
| --- | --- |
| Europe's Leading Airline to The Caribbean 2019 | New for 2019 |
Attraction
Car
Europe's Leading Business Car Rental Company 2019
2018 Winner + 2 runners up:
Avis
Europcar
Sixt
Cruise
Destination
| | |
| --- | --- |
| Europe's Leading Adventure Tourism Destination 2019 | New for 2019 |
Ferry
General
Hotels & Resorts
| | |
| --- | --- |
| Europe's Leading New Hotel 2019 | Open for New nominations |
| | |
| --- | --- |
| Europe's Leading New Resort 2019 | Open for New nominations |
Marketing
Rail
Travel Agencies & Tour Operators
Travel Technology
Europe's Leading Travel Merchandising Solution Provider 2019
2018 Winner + 2 runners up:
Amadeus
Datalex
Sabre