Show
World class performers set the stage for a spectacular evening of entertainment.
We were delighted to be able to work with following performers and presenters:
Haifa Wehbe
Headline Act

Haifa has been able to capture the lime light through her stunning charm, captivating presence, eye-catching elegance and fascinating allure. This sultry charm has been her passport to the world of fame, fashion and music. At the age of 16, Haifa won a beauty contest in South Lebanon, and in 1995, took part in the Miss Lebanon competition where she won the title of "Most beautiful young woman in Lebanon". A year later, she was in massive demand for fashion shows. Owing to her beauty her photos made the cover of more than 100 magazines.
Jamie-Lynn Sigler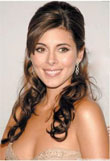 The actress Jamie-Lynn Sigler began her career at the young age of three, by taking dancing and singing lessons. This led her all the way to Broadway, where she starred in the classic version of "Anne Frank." She is most famous for her role of Meadow on the hit HBO series "The Sopranos." She was born in Jericho, New York, on May 1981.
Chris Noth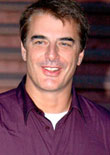 A veteran of film and television, Chris Noth is probably best known for his work on Law and Order and HBO's Sex and the City, the latter of which featured him as the charming but terminally untrustworthy Mr. Big, erstwhile boyfriend/bad habit of the series' heroine, Carrie Bradshaw (Sarah Jessica Parker).
Hailing from Madison, WI, where he was born November 13, 1954, Noth moved around a lot throughout his childhood, living in England, Yugoslavia, and Spain. Returning to the States, he studied with the storied acting coach Stanford Meisner before being accepted into the prestigious Yale School of Drama.
Lauren Holly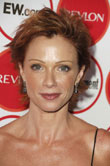 Film and television actress best known for her role on TV's Picket Fences. She got her start on the daytime drama All My Children, and soon appeared on the big screen in Band of the Hand (1986). Her career took off with Picket Fences (1992–96), and she has since appeared in several feature films, including Dumb and Dumber (1994), Turbulence (1997), Any Given Sunday (1999), What Women Want (2000) and The Last Producer (2000). She joined the cast of the CBS show NCIS in 2005 as the NCIS director.
Reigning Miss World, Tatana Kucharova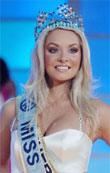 Tatana is the Reigning Miss World from Czechoslovakia. She is a High School student, her future ambition is to attend university, graduate, have a modelling career which she hopes will enable her to travel; and to be a good parent one day. Her hobbies are: tennis, volleyball, horse riding, ice skating and many other sports, she also enjoys dance and listening to good music. Tatana likes spending time with her many pets, she has: cats, guinea pigs, rabbits, a bird and a turtle. Her favourite food is Chicken. Her personal motto would be 'Always be an optimist'.
Deborah Gibson

Deborah Gibson exploded on the pop music scene at the tender age of 16. She quickly became the youngest person ever to write, produce and perform a # I single ("Foolish Beat"), a record she still proudly holds to this day. Deborah has sold over 16 million albums worldwide to date. Her extraordinary career has garnered her #1 Billboard hits, Platinum albums, ASCAP Songwriter of the Year honors, sold-out audiences around the world and rave reviews for her starring roles on Broadway. Ms. Gibson has performed for Royalty, Presidents, has shared the stage with idols Billy Joel and Elton John and continues to forge a path unrivaled by any of her contemporaries
Ben Vereen

Few entertainers today are as three-dimensional and versatile as Ben Vereen. His energy and soul transcends time; while his electrifying success is the result of rare talent, superb mastery and strong discipline. Of course, his first love and passion is and always will be the stage. "The theater was my first training ground. It taught me discipline, dedication and appreciation of hard work and values that will stay with me a lifetime. The stage sharpens the creative instrument and encourages you to go deeper inside and try new things." states Vereen.
Event Partners