Show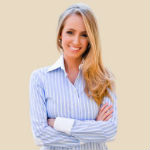 Katie Fielder
Host
Broadcaster, news anchor and journalist, Katie Fielder has enjoyed 14 years working in television in Australia and the UAE. Her credits include five years with Australia's highest rated morning news show, and as a News Anchor for Dubai One's Emirates News and Emirates 24/7.
She has interviewed a number of distinguished guests including His Highness Sheikh Maktoum Hasher Al Maktoum, His Highness Sheikh Ahmed Bin Saeed Al Maktoum, as well as stars including Morgan Freeman, Colin Firth, Roger Federer and Michael Buble.

She is an Ambassador for the Christina Noble Children's Foundation, which is committed to alleviating child poverty and giving all children the right to a safe and happy childhood.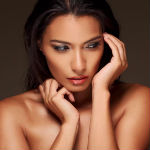 Clarita
Like any artist worth their salt, Clarita's music is the result of many things. Raised in Scotland to Filipino/Spanish and Dutch/Irish parents, as a child of the 80's, it's no wonder that her music sounds the way it does. Influenced by everyone from Nina Simone and Al Green to The Roots, Angie Stone and Jill Scott. Pinpointing the beginning of her musical career as a child she vividly remembers being mysteriously drawn from her bed to play the piano in her living room from the tender age of four.

Number one album selling UAE classically trained pianist, percussionist, vocalist and model – Clarita has become many things to many people, but no matter what category you put her in, she'll always find some way of getting out of it. Her affinity with the keys as well as percussion has fuelled a fire that has driven her musical direction as well as igniting a passion for vocals.

In 2012, Clarita was chosen by Sir Elton John's management for her to be his support artist for the UAE Performance. In March 2012 Clarita was also awarded 'Best Singer of the UAE 2012' by GR8! TV and Magazine awards; a prestigious award running for more than 11 years.

Clarita is about to embark on a collaboration with a number of international producers to launch her "Full Album".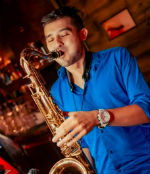 Lucio Caro
Lucio Caro grew up in Bogotá Colombia, and played the first alto saxophone chair of the National Youth Symphonic Band of Colombia, and gained a scholarship to the prestigious Faculty of Arts of the Pontificia Universidad Javeriana where gained a degree in Saxophone Performance and Pedagogy. After university, he also toured Latin America with some of the region's biggest names in pop, including Danny Marin, Fonseca and Andres Cepeda.

Since moving to Dubai in 2009, he has established himself as one the most prominent artists established in the Arabic Gulf music scene, performing at the likes of Dubai Jazz Fest and Rolling Stone Battle of Bands.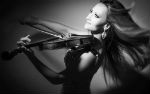 Elena Thedvall
Elena Thedvall knew her destiny was to be a performer and entertainer when she first picked up a violin at the age of five. She graduated with honours from the world-famous Odessa Music Academy in Ukraine, whilst also competing in various international competitions. She started her own string quartet and travelled with her group all over the world, performing in places like the USA, Asia, the Middle East and the whole of Europe, before settling in Dubai. Her musical talent spans several genres and includes classical, pop, rock, jazz and she is an expert in improvising.
Event Partners
Grand Tour Partners