Show

Carole Samaha
Headline Act
One of the hottest names in the Arab world, Carole Samaha is not only a top-selling singer but also an acclaimed actress and dancer.
Growing up in Al Khenshara, Lebanon, Carole performed in famous plays and received a standing ovation on her opening night in "The Last days of Socrates" in 1998.
She has also starred in many TV series such as Noura, Gardenia, Talbin al Orb, Ismouha La. As an actress, Al Shahroora was a turning point in her career, when she was the only candidate to play the role of the legendary Sabah in a biopic about her life in 2011.
Her singing career officially began in 2003 and was marked by success with hits such as Khalik Bhalak, Ghalil Alayi, Etalaa Fiyi and a hit single that still remains a success to this date Bi Sabah El Alf El Talet.
Her hard work received countless national and international awards for both her singing and her acting. She has toured the world and in 2009 established her own production company, LaCarma and started writing songs to include in her future albums.
Carole, with her many talents, has become the Arab Version of a Broadway showgirl and is sure to put on an exceptional performance.
www.carolesamaha.com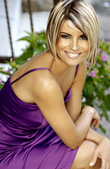 Ece Vahapoglu
Host
One of the biggest media personalities in Arabian television; Ece Vahapoğlu was born and raised in Istanbul, and currently presents her own live show on Al Jazeera Turkey and a number of high-profile business and talk shows on Turkish national TV including (CNBC-E, NTV, SkyTurk, Cine5 & ATV). She is also an acclaimed writer with four best-selling books to her credit, as well as a regular column for a Turkish broadsheet newspaper.
A graduate of the American University of Rome, Ece also completed her master's degree in France, during which she was honoured as "The Most Outstanding Young Person" in 2001. Ece speaks Turkish, English, French and Italian, making her the perfect MC for the opening leg of the WTA 2012 Grand Tour in the Middle East.
Sterling EQ
Virtuoso electronic string quartet
This instrumental pop group fuses diverse musical styles such as Classical, Kwaito, Pop, Rock and World, into their own distinctive and contemporary sound which is complemented by their energetic, visually arresting live performance.
In 2011 they became only the 2nd all-girl group in a decade to win a South African Music Award (SAMA), while their music and music videos coverage is growing across the world via dedicated music channels, and top-rated social networking sites. Their individual style brings together virtuosity and glamour in a breathtaking showcase of stylistic fusion they have performed at South Africa's most coveted events and shared stages with global music icons, and enjoys extensive media coverage across all mainstream media.
The supergroup, consists of celebrated flautist and ex-marathon swimmer Carina Bruwer, Taiwanese born Eriel Huang and ex-model and award-winning performer Renate Riedemann on electric violins, and actress-musician Ariella Caira on electric cello, is looking forward to the release of their third studio album by EMI in August 2012.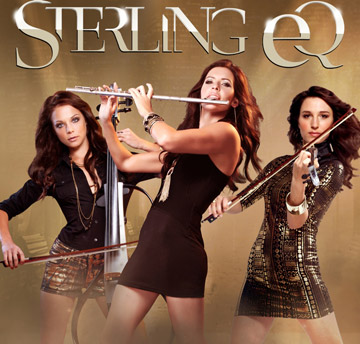 Wonho Chung
Comedian
Wonho Chung is a critically acclaimed stand-up comedian, singer, musician, interviewer and media personality. Born to South Korean and Vietnamese parents, Wonho was raised in Jordan speaking Arabic as his mother tongue. His fluency in the language of the region and immersion in its culture from childhood have given this multi-talented entertainer a unique Asian-Arab perspective, enabling him to make a strong connection with audiences in this part of the world.
Wonho's comedy career began in 2007, when Showtime Arabia approached him to join the Axis of Evil comedy tour as the North Korean character they were looking for. Wonho toured with the revue for a month, performing 27 shows in front of 20,000 people in Jordan, Egypt, Kuwait, Lebanon and Dubai. His subsequent first television appearance came in Show Comedy's follow-up mini-series to this tour, titled Three guys and Wonho, which won a golden trophy at the 2008 Promax BDA awards ceremony held in Dubai.
Wonho's popular comedy routine saw him highlighting the idiosyncrasies of both the Arab and Far Eastern ways of life and in doing so, he was able to challenge cultural stereotypes and break down misconceptions. Wonho's charismatic presence on-stage and in front of the cameras, marked him out as a natural and gifted performer, inevitably leading to demands for him as a host, interviewer, MC and singer. His rise to fame and popular appeal has seen him perform in front of such luminaries as King Abudulla and Queen Rania of Jordan, and Sheihka Manal Bint Mohammed Bin Rashid Al Maktoum.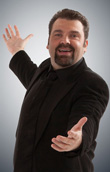 Andrew Amdur
Opera Star
Andrew Amdur is one of the UK's leading operatic tenors. He has performed and recorded with many of the leading names in contemporary classical music, including Karl Jenkins (recorded Pie Jesu with the composer conducting the Prague Philharmonic Orchestra) and Carlo Bergonszi. He has sung in some of the most prestigious venues in Europe including the Teatro Verdi in Busseto, Italy and in Assia, the Middle East and the USA.
Andrew studied at the Guildhall school of Music in London and the Oran Brown Seminary at the Julliard School in New York and in Italy with the dsitinguished tenor Carlo Bergonzi.
His favourite roles include Cavaradossi in Tosca, Calaf in Turandot, Rodolfo in La Boheme, Elvino in La Sonnambula and now has great interest in cross-over music. Andrew has just sung with his 9 year old daughter in a special performance to promote her operatic voice and enjoyed singing modern favourites such as 'Time to say goodbye' with her on BBC Television.
Singing the National Anthem at Twickenham Rugby Stadium before a live audience of 80,000 and a broadcast audiece of millions more on the BBC & Sky Television was to him one of the highlights of his career
Event Partner
Official Arabic Broadcaster
Event Media Partners