Show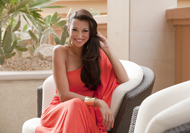 Shereen Mitwalli
Host
Shereen Mitwalli formally trained in TV presenting & acting at The Sydney Academy for Film & Television and the New York Film Academy.
Her peerless expertise, exceptional-wit and congenial persona make her a benchmark for her field. Companies, institutions, brands and event planners loyally keep Shereen on their rolodex.
Commanding a substantial audience with her energy and enthusiasm, Shereen has hosted many prestigious international and local events for the likes of Rolls Royce, Grazia Middle East and receiving raving feedback. She has interviewed established names both on and off camera including Sir Richard Branson, Actor; Gerard Butler, Quincy Jones and various members of the UAE Royal Family.
With exciting projects coming up in 2013 including her very own TV show, as well as her debut as a lead into the world of cinema. In November 2012 she was awarded 'Best Actress' in Middle East by international judges for 48-hour movie entry 'Dead End' directed by Naim Zaboura.
Shereen continues to represent Arab women on a more global scale along with being the Kiva Ambassador for the Middle East. As the Middle East Ambassador, Shereen passionately supports a charity called Kiva (www.kiva.org), a non-profit charity platform lending money to entrepreneurs in third world countries who don't have easy access to finance institutions like the western world. As an entrepreneur herself, Shereen firmly believes in supporting others wanting to pursue a dream of self-support instead of being dependent.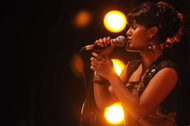 Unoosha
Act
Unoosha is recognized as the leading performer and vocalist of Maldives. She triumphed at the Inter School Music competition, the number one show for upcoming talent, and became the first female vocalist to win the competition three times.
Unoosha started singing on the age of only six and has grown into one of the biggest names on the Maldivian music scene. She is the first ever Maldivian to sing in a Bollywood movie, and her song "Heywalla" for Pooja Bhatt Movie JISM 2 was an international hit. She will be leaving for Mumbai this May to record her songs for JISM 3.
She has hosted the hit kids music show "Let's Sing With Kiddy" and has performed numerous times on national TV, as well as prestigious festivals in the Maldives.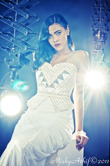 Fathimath Mishya Athif
Act
Fathimath Mishya Athif, known as Mishy, hails from the capital of the Maldives, Male.
She has been singing since childhood and appeared in all the inter school singing competitions since she was four. She started playing the guitar at ten and began writing her own material at 14.
Mishy is best known for the song "Hiy Kudhi Kudhi" , which she performed live on the grand finale of the Voice of Maldives in 2011 and "Fari Paree" rerecorded live for Fasylive's "Silver" album, earlier.
Mishy is inspired by Christina Perry, Avryl Lavigne , Aretha Franklin, Whitney Houston, Asha Bhosle, Christina Aguilera and Bruno Mars.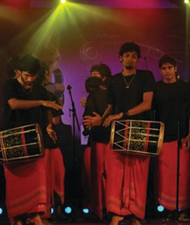 Furadhan Boduberu & Ghost Crew
Act
World Travel Awards is bringing together a selection of top Maldivian talent. For one night only, we present a high energy, crowd pleasing fusion of hot local traditional Boduberu beats along with Maldives leading dance group, The Ghost Crew, led by front man Kairey.

Useful Links
Links relevant to this event:
Event Partner