Show
Ibrahim Munaz
Host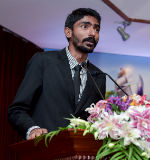 Writer, journalist and host on prime-time television, Ibrahim Munaz started his career as a young journalist and news anchor on national television. He appeared as a host on some of the leading current affairs and entertainment shows on TVM, from 2005-2013.
Currently working as the secretary general of Maldives Association of Travel Agents & Tour Operators, MATATO, he is a seasoned travel writer, most recently featured on Maldives Traveller, and continues to contribute to travel publications.
Mariyam Waheeda
Host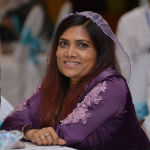 A senior presenter at Television Maldives, reading the news in local and English languages, Mariyam Waheeda is also a lecturer in development journalism courses conducted by MNBC.
Having previously held the role of reporter for CNN, she is one of the most respected television personalities in the Maldives.
Event Partners