Show
Ece Vahapoglu
Host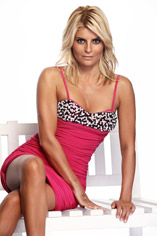 Ece Vahapoglu, one of Turkey's best-known broadcasters, is a prominent Turkish media personality with her own TV shows and best-seller books.
Born in Istanbul, Ece Vahapoglu, graduated in business from the American University of Rome. She took her master's degree in France, IEHEI on "EU and International Relations." She was honoured as "The Most Outstanding Young Person" in 2001 by JC. She participated in "International Rising Stars Leadership Program" invited by the US State Department.
She began her television career with NTV and CNBC-e in Istanbul, before spreading her wings with shows on SkyTurk TV, ATV and CINE5.
She has acted as a TV presenter and master of ceremonies for many international events, both for private and public sector, including Formula One, FIA, UEFA broadcasts, World Travel Awards, Asian Racing Conference, European Quality Summit, European Business Awards and many events of the Ministries of Turkey. She presented 'Istanbul Film' in English supported by the Ministry of Culture and Tourism of Turkey.
A regular contributor to newspapers and magazines in Turkey, she is the author of six books and speaks Turkish, English, French and Italian.
Ece is also a role model for sports and health, a certified wellness trainer and is a spokesperson for the Sports for All Federation of Turkey.
www.ecevahapoglu.com / Twitter: @ecevahapoglu
Maya Diab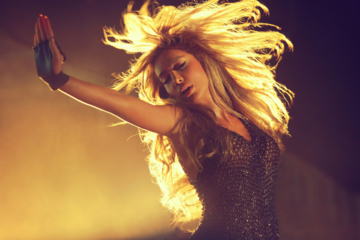 Entertainer, actress, singer, TV personality and fashion icon, Maya Diab is one of the most famous celebrities in the Middle East. She has been awarded with numerous prestigious honours for her contribution to the fashion and beauty industry.
During her career, she appeared on the cover of numerous leading magazines in the Middle East and Asia. She is admired for her charity work and she has been named the national spokeswoman for a children's cancer foundation in Lebanon.
As a TV personality, she hosted several TV shows including programmes on "Orbit TV". She also became a member of the famous Lebanese band "The Four Cats" managed by Ghassan Rahbani, with whom she filmed dozens of music videos, a movie and recorded numerous songs which became classics in Lebanese pop culture. She was also involved in an award-winning Egyptian drama series. Maya Diab is currently hosting the entertainment show on MTV "Heik Minghanne" which is one of the most successful and highly watched TV programmes of all time in the Middle East. As a solo artist, she has recorded and filmed a duo "Sawa" with Ramy Ayach. She has also released the hit single "Shaklak Ma Btaaref" which was directed by the acclaimed Said El Marouk.
Enana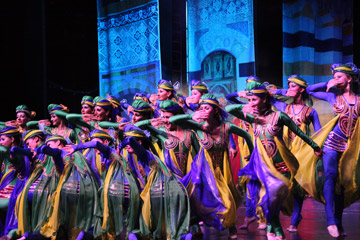 Formed in 1990, Enana dance group was named after the ancient Syrian goddess of love and art. Its founder and manager is Jehad Mufleh, the renowned director and choreographer who is a pioneer of theatrical dancing in Syria.
The team of 80 professional dancers practised together for more than 10 years in preparation for its first theatrical performance, "Cham Obsessions 880". It has taken its hit show across the Arab world, and picked up a host of awards and prizes.
After this and its second show "Sons of the Sun", the inspiration for new performances began to flow swiftly: "Julia Dumna", "Zanoubia – Queen of the East", "Sinbad", "Queen Daifah Khatoun", "Sakr Quraish (The Hawk of Quraish)", "Saladin", "House of Wisdom", and other works inspired by Arabic history.
Enana takes its artistic inspiration from Arabic history and Syrian folklore. It blends reality and fiction in its performances as well as ancient and modern history to present traditional dance and folklore incorporating the beauties and disciplines of classical dance. Its music mixes oriental melodies with western beats, whilst its costumes take on a celebratory carnival touch.
Micah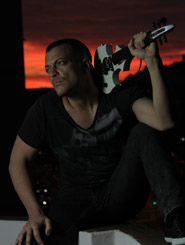 Micah is one of the most well-known and respected electric violinists in the world. He gained his big break at just thirteen when he performed with Liza Minnelli at the Philadelphia Academy of Music. He was then scouted to join the Philadelphia Youth Orchestra as principle first violinist, under Anthony Primavera.
He honed his craft at the Suzuki Violin Studies School in Tokyo, Japan, and then Zino Francescatti School of Music in Aix-en-Provence, France. It was during his studies that Michah began experimenting with the fusion of the violin and electronic music.
He soon began touring the hottest nightclubs across the United States, and became the first violinist in the world to have an exclusive residency at the renowned Amnesia in Ibiza, Spain.
Micah has collaborated with some of the world's biggest DJs, including Mauro Picotto, Armin Van Buuren, Kurd Maverick and Robbie Rivera. In his playing, Micah covers the vast spectrum of musical genres, from classical to hip-hop, from jazz to world music. He has performed every type of house music imaginable in every nation from Algeria and Morocco to Qatar and Brazil.
Event Partners
Supporting Partners