Show
Ece Vahapoglu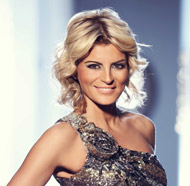 Ece Vahapoglu, one of Turkey's best-known broadcasters, is a prominent Turkish media personality with her own TV shows and best-seller books.
Born in Istanbul, Ece Vahapoglu, graduated in business from the American University of Rome. She took her master's degree in France, IEHEI on "EU and International Relations." She was honoured as "The Most Outstanding Young Person" in 2001 by JC. She participated in "International Rising Stars Leadership Program" invited by the US State Department.
She began her television career with NTV and CNBC-e in Istanbul, before spreading her wings with shows on SkyTurk TV, ATV and CINE5.
She has acted as a TV presenter and master of ceremonies for many international events, both for private and public sector, including Formula One, FIA, UEFA broadcasts, World Travel Awards, Asian Racing Conference, European Quality Summit, European Business Awards and many events of the Ministries of Turkey. She presented 'Istanbul Film' in English supported by the Ministry of Culture and Tourism of Turkey.
A regular contributor to newspapers and magazines in Turkey, she is the author of six books and speaks Turkish, English, French and Italian.
Ece is also a role model for sports and health, a certified wellness trainer and is a spokesperson for the Sports for All Federation of Turkey.
www.ecevahapoglu.com
Twitter: @ecevahapoglu
Fire of Anatolia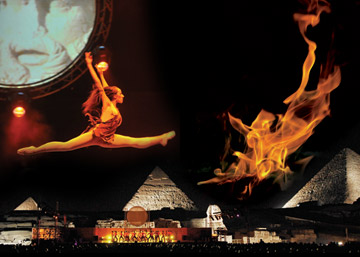 Fire of Anatolia's basic concept is the meeting of civilizations. It is a dance portrait that combines eastern and western cultures, giving universal messages of peace.
Fire of Anatolia, originating from the mythological and cultural history of Anatolia lasted for thousands of years, is a unique project that bears 3,000 dance figures and the music of the Anatolian people, which are compiled from almost every region of Anatolia. Created by Mustafa Erdoğan, the project aims to introduce the whole world to the fire of Anatolia, which is based on the idea of combining the concept of "peace" with Anatolia's cultural and historical mosaic of thousands of years.
After performing four sell-out shows in 2001, Fire of Anatolia then started its first world tour in 2002, travelling from New Zealand and America to Siberia and Bahrain. It was viewed by 35 million viewers in 3,500 performances in 87 countries (the company performed in many countries for more than once).
Fire of Anatolia has left a big mark in big events held in Turkey, such as Eurovision 2004, Formula 2005 and Universiade 2005, FIBA 2010 World Basketball championship and Universiade 2011 Erzurum Winter Games' opening and closing ceremonies and opening ceremony of Trabzon 2011 European Youth Olympic Festival. In addition to this, the company has performed in the globally known organizations such as Formula 1 in Bahrain, at the 15th Asian Olympic Games in Qatar, 2008 Beijing Olympiad Games in China, Expo Zaragoza 2008 in Spain, ITB Berlin.

www.fireofanatolia.com
Sterling EQ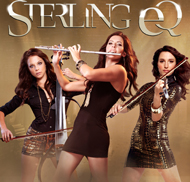 Known for changing the face of instrumental music in South Africa and beyond with their extraordinary fusion of virtuosity and fresh beats, Sterling EQ boasts three successful albums and a live DVD, three major music awards, over 700 live performances since 2007, and tens of thousands of followers worldwide. They have performed in 10 countries and for live audiences of up to 40,000, and on live television broadcasts to millions.
The multiple award-winning group is made up of electric flautist Carina Bruwer who is also well-known for her record-breaking marathon swimming feats which include solo crossings of the English Channel and Gibraltar Straits, electric violinist Luca Hart and electric cellist Ariella Caira. These three classically trained virtuosos share dozens of awards, degrees and distinctions between them, as well as a passion for the latest beats and pop music trends.
Career highlights include winning an South African Music Award in 2011, a 2013 Ghoema Music Award and a 2013 Huisgenoot Tempo Award, signing a major record deal with EMI South Africa in 2011, performing at top events like the SAMA Awards Show, the FIFA Congress Opening Ceremony and Official World Cup Banquet (2010), the World Travel Awards in India, Dubai, Durban and Johannesburg, SA Pop Idols 2011 (guest artist), the IPL 2009 Opening Matches and the Cape Town Stadium launch. Other memorable career moments include collaborating with the likes of Boney M and sharing stages with artists such as Snow Patrol, Carole Samaha and Lira, and performing in front of celebrities like Elton John, Liz Hurley, Annie Lennox, Lance Armstrong and Dr Robert Rey, amongst others. Further international recognition include play listing on international satellite channel CMusic TV, being chosen by The Guardian (UK) as one of its "Musical Movers and Shakers" from across the Globe in its "March Best Music from Around the Map", and song submissions from top international songwriters and instrumental music producers, including Tony Hiller and the celebrated Mike Batt.
Andrew Amdur
Opera Star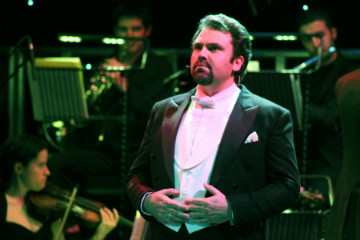 Andrew Amdur is one of the UK's leading operatic tenors. He has performed and recorded with many of the leading names in contemporary classical music, including Karl Jenkins (recorded Pie Jesu with the composer conducting the Prague Philharmonic Orchestra) and Carlo Bergonszi. He has sung in some of the most prestigious venues in Europe including the Teatro Verdi in Busseto, Italy and in Assia, the Middle East and the USA.
Andrew studied at the Guildhall school of Music in London and the Oran Brown Seminary at the Julliard School in New York and in Italy with the dsitinguished tenor Carlo Bergonzi.
His favourite roles include Cavaradossi in Tosca, Calaf in Turandot, Rodolfo in La Boheme, Elvino in La Sonnambula and now has great interest in cross-over music. Andrew has just sung with his 9 year old daughter in a special performance to promote her operatic voice and enjoyed singing modern favourites such as 'Time to say goodbye' with her on BBC Television.
Singing the National Anthem at Twickenham Rugby Stadium before a live audience of 80,000 and a broadcast audiece of millions more on the BBC & Sky Television was to him one of the highlights of his career.
Mezdeke
Mezdeke are one of Turkey's most renowned bellydancers with 17 years of experience performing in Antalya, Istanbul as well as on the international arena. Their style of bellydance is lively and playful, reflecting the classic Turkish approach with great outward projection of energy. They are known for their energetic, athletic style, and their adept use of finger cymbals known as zills.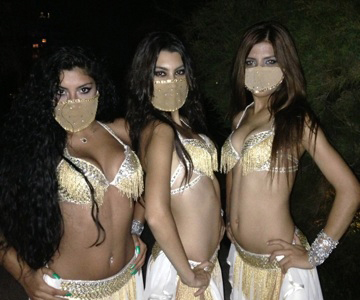 Event Partners
Event Media Partners