Caribbean & The Americas Gala Ceremony 2022
31 August 2022 – Jamaica

Show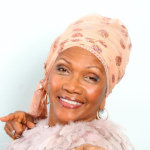 Marcia Griffiths
Marcia Griffiths, the Empress of Reggae, is currently celebrating 58 years in the music business, and is commemorating the milestone with new songs and a European tour.

Raised in west Kingston, she started singing professionally in 1964 with Byron Lee and The Dragonaires. She scored her first major hit with the 1967 single 'Feel Like Jumping', followed by 'Really Together', the first of many duets with Bob Andy. During the 1970s, she toured the world with Bob Marley and The Wailers as a member of the I Three. She sang harmony on most of the reggae legend's songs including 'Natty Dread', 'Rastaman Vibration' and 'Exodus'.

Griffiths continued her solo career with hits including 'Stepping Out A Babylon' and 'Electric Boogie', which sparked the Electric Slide dance craze in the States. In all, she has released 18 solo albums, five duet albums, as well as two albums with the I Three.

This year she received the Irie FM Living Legend Award, following a flurry of accolades. She is also a recipient of the Gold Award from Jamaica's government in recognition of her contribution to the country's music.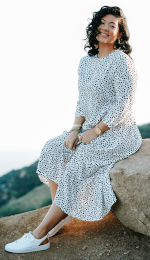 Tessanne Chin
Jamaican singer-songwriter Tessanne Chin started her career at the age of 17, touring the world as a supporting vocalist for Sir Jimmy Cliff. She progressed to performing as a solo artist. Her credits include winning NBC's 'The Voice' and had the honour performing at the White House for President, Barack Obama, sharing the stage with artists including Aretha Franklin, Patti Labelle, Melissa Etheridge and Ariana Grande.

Tessanne has released two albums and performed across the world, including the 'DayTime Emmy's, 'The Soul Train Awards', 'Memorial Day Concert" and 'Jamaica Rumfest' to name a few. She also had performed for President Obama a second time on his official visit to Jamaica.
Event Partners
Grand Tour Partners