Show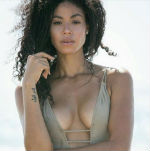 Yendi Phillipps
Host
Yendi Phillipps is a Jamaican television host, model and beauty queen who won the title of Miss Jamaica at the Miss World beauty pageant in 2007. This was followed in 2010 when she claimed Miss Jamaica Universe.

She is also founder of her own charitable organisation, the Yendi Phillipps Foundation.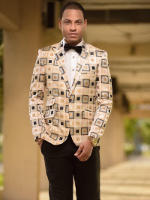 Rohan Perry
Host

Rohan Perry – better known as social media sensation "Quite Perry" – has always had a knack for making people laugh. Since his high school days, his comedic timing, infectious personality and relatable skits brought laughter and joy to people's lives.

Prolific on social media, he started vlogging in 2010 on YouTube in which he transitioned into hosting the teen-based show Teen Link on CVM TV. In 2012 he won the Music Industry Achievers Award for Social Media Personality of the Year. He also won Social Media Personality of the year at the 2018 Youth View Awards.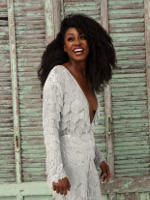 Beverley Knight
The Queen of British Soul, Beverley Knight is widely acclaimed as one of the UK's greatest soul singers, and her outstanding live performances have gained her a legion of famous fans, from David Bowie to Prince, Stevie Wonder to Quincy Jones.

She has sold over a million albums in the UK, including a platinum and four gold certified albums. She was awarded an MBE by the Queen for services to British music and charity, has won three MOBO Awards, and been nominated for Best Female at the Brit Awards three times and for the prestigious Mercury Music Prize.

She has collaborated on stage and on record with the likes of Prince, Jamiroquai, Bryan Adams, Ronnie Wood, Carlos Santana, Andrea Bocelli, Jools Holland, Jamie Cullum, Joss Stone, Take That and Chaka Kahn. She regularly tours the world in her own right and has sold out London's Royal Albert Hall on three occasions.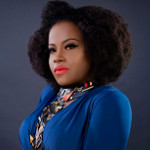 Etana
Since debuting in 2006 with the thought provoking single "Wrong Address", Jamaican-born Etana has established herself as one of the most powerful and distinctive voices in reggae, blazing a new trail in a genre that has long been male-dominated.

Raised in August Town, Etana discovered her talent at the age of six while singing at home in the backyard for her aunt. VP Records, recognized her talents and released her debut LP, The Strong One, in 2008, landing her a nomination in the "best reggae" category at the MOBO Awards.

Etana continues her forward movement becoming the first female to achieve a Reggae Billboard #1 in seventeen years with I Rise, album produced by Jamaican luminary Clive Hunt, and considered her best album to date.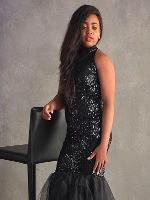 Shelly Holiday
Shelly Holiday is a Jamaican R&B, classical and broadway singer and songwriter. A favourite voice on the Jamaican entertainment scene, she holds an Associates Degree in Entertainment where she studied at the Brown's Town Community College that has partnered with Sandals Corporate University. She has performed to sell-out audiences across the USA.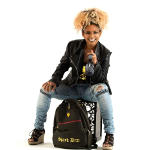 ZJ Sparks
Jamaican born with an international attitude and flavour, Sparks is a renowned figure on the Jamaican entertainment scene. Sparks, aka D'Wildchild. stitches music of all genres together like a master bespoke tailor, pumping up audiences as a radio and club DJ. Whether she is burning up the airwaves with mad mixes, doing interviews, using her vocal wizardry in a commercial or emceeing a show Sparks has a voice that makes you STOP and LISTEN.
Event Partners
Grand Tour Partners