Caribbean & North America Gala Ceremony 2017
16 September 2017 – Turks & Caicos
Show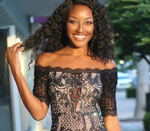 Anastagia Pierre
Host
Anastagia Pierre is an international model, actress, and television host. She has been seen in national publications such as GQ Magazine and the Sports Illustrated Swimsuit Edition. She has graced catwalks all over the globe for leading designers such as Chloe, Roberto Cavalli, and Herve Leger. A graduate of Nova Southeastern University, Anastagia worked as co-host on The Morning Show for NBC Miami, and has featured on major television networks such as HBO, MTV and TLC. She represented her home country of the Bahamas at Miss Universe pageant in Sao Paulo, Brazil, and also held the titles of Miss Florida Teen USA, and Miss Florida USA.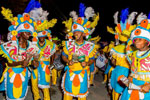 Junkanoo
Kitchener Alsworth Penn is one of the pioneers of Junkanoo and has performed to such celebrities as Stevie Wonder, Prince, Bruce Willis and Willie Nelson. In 2016, he opened a Junanoo Museum in Turks & Caicos to share the history and culture of this unique style of street music and dance.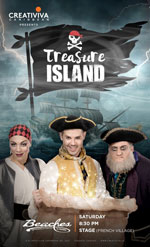 Treasure Island
Created and produced in Creativiva's studios in Canada, this action-filled adventure combines breathtaking circus acts, exhilarating choreography and cutting-edge stage sets to give new twist to the classic tale of swashbuckling pirates. The breath-taking production features all the favourite elements of the story of young Jim who embarks on his journey on the high seas searching for treasure.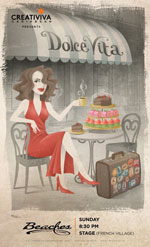 Dolce Vita
This live cinematic entertainment show captures the spirit of travel, discovery and adventure. Francesca – a woman who has travelled across the globe and collected incredible memories of meeting exquisite people along her journey – will share these experiences with the audience. Guests will marvel at the music, dance and circus performances, inspired by vibrant cultures of Italy, Spain, France, Argentina and more.
Event Partners
Supporting Partners
Grand Tour Partners