Show
Yendi Phillipps
Host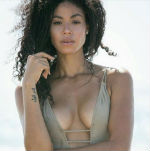 Yendi Phillipps is a Jamaican television host, model and beauty queen who won the title of Miss Jamaica at the Miss World beauty pageant in 2007. This was followed in 2010 when she claimed Miss Jamaica Universe.
She is also founder of her own charitable organisation, the Yendi Phillipps Foundation.
Adrian Atkinson
Host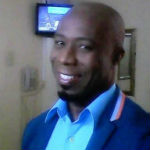 Radio and television broadcaster, newscaster, former radio talk show host and morning show anchor, Adrian Atkinson is the founder of the DGV Brand.
He is a media practitioner whose 19 years' experience include leadership roles, radio broadcasting, news reporting, emceeing, narrating, mentoring and coaching as well as being a professional voiceover talent for television and radio advertising campaigns.
His voice has been heard by millions on television screens across the world.
Through the DGV brand he conducts both 1-2-1 executive voice and speech coaching as well as small group workshops. His personal style and approach result in vibrant, energising and inspiring sessions that captivate the imagination and leads to concrete results for the individual.
Ana Strachan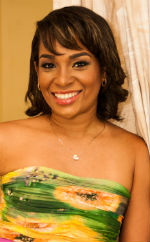 A member and soloist of the choral group, Ithaca College Choir, Ana Strachan has toured extensively in the United States in recent years. She was also a soloist and member of the University Singers here in Jamaica and has toured with them to London, Germany and New York City.
Most recently Strachan was honoured to be a soloist at the inauguration of the ninth prime minister of Jamaica, Andrew Holness. She was a soloist with the Philharmonic Orchestra of Jamaica during their Concert Season 2014, conducted by Franklyn Halliburton, and also with the renowned YOA Orchestra of The Americas, led by maestro Carlos Miguel Prieto during their 2014 Caribbean tour.
In 2015 Ana was invited to be a member of the panel of adjudicators for the JCDC National Festival of Performing Arts in Music. Strachan uses a technique which involves using the whole body to sing healthily and confidently, while teaching private voice lessons for the contemporary and the classical singer.
Tami T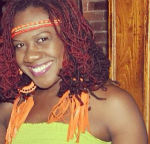 The Tami T story started many years ago with a young girl singing in church. Soon word got out about her powerful vocals and interesting harmony. Her talent would see her being sought after by most of the gospel groups in western Jamaica. From singing at churches and schools she would go to the capital city to win gold medals in the Jamaica Festival competitions.
She took the resorts by storm and quickly earned the reputation of being the best new artiste on the circuit. The Jamaica Federation of Musicians agreed with this, bestowing the award of Best New Artist in 2003.
Most recently she has performed background vocals for many acclaimed entertainers and is currently working on her debut album. Her most recent single, a cover of Tracey Chapman track 'Sorry', received considerable airplay while providing another example of their versatility and crystal clean vocal ability.
Jody K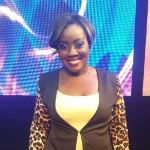 Jody K has been singing for all her life. Throughout her high school years she claimed many musical awards through the Jamaica Cultural Development Commission while also excelling academically.
Currently she is a teacher at the St. Andrew Technical High School in Kingston and claimed the title of Digicel Rising Star in 2015. Since her win she has been performing across the island as she seeks to establish herself as an artiste.
Etana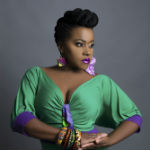 Etana's name means "The Strong One" in Swahili, and it's a title she more than lives up to with her music and presence. Since debuting in 2006 with the thought provoking single "Wrong Address," the Jamaican-born singer has established herself as one of the most powerful and distinctive voices in reggae, blazing a new trail in a genre that has long been male-dominated.
Her story begins in August Town, a treacherous but culturally rich garrison community in eastern Kingston that has produced such musical talents as Sizzla and Israel Vibration. In 2008, the world's largest distributer of reggae music, VP Records, recognised Etana's talents and released her debut LP, The Strong One. The album, which combined Etana's reggae sound with aspects of R&B and world music, was embraced by fans as well as the music industry, landing the singer a nomination in the Best Reggae category at the MOBO Awards in the UK.
After several years touring the world, Etana returned in 2011 with her second album Free Expressions.
Most recently Etana continued her forward movement with I Rise, produced primarily by Jamaican luminary Clive Hunt. The album reflects the singer's ongoing maturity while maintaining the R&B-inflected take on reggae that she's come to be known for, showcasing the diversity of a true musical Renaissance woman. In 2015, I Rise climbed to reach the top of the Reggae Billboard Chart.
Event Partners