Show
Yoanna House
Host

Yoanna House got her big break by winning the second series of America's Next Top Model. She signed up to IMG Models, home of Tyra Banks, Cindy Crawford, Heidi Klum and Gisele Bünchen.
Meanwhile she has also forged a successful broadcasting career. After hosting the Style & Network programme "The Look For Less", she became a popular reporter for E! Entertainment, and worked on E!'s "Fashion Week Special" where she interviewed celebrities and designers.
She has recently appeared as a correspondent for "The Tyra Show", covering inspiring stories. She has also served as a fashion correspondent for the NBC local media channel, LX.TV New York, covering established and the latest New York City fashion designers.
In addition to hosting she worked as a host/interviewer for SONY Corporation during New York Fashion Week in 2009, introducing attendees to an updated version of the SONY Vaio personal computer.
Rodney Laney
Comedian

Rodney's career began in 1997 when he performed in clubs from New York to California. His break was when he was featured on Chris Tucker's Comedy Club in Atlanta, during "Laffapalooza" and Judy Carter's comedy showcase in Big Bear California.
He has completed pilots on Comedy Central and MTV and has appeared on HBO, Fox News Channel's "Red Eye", "The Late Late Show with Craig Ferguson" and in London on the BBC's "The World Stand's Up".
Currently he is seen on truTV's "The Smoking Gun Presents…", "comedy.tv" and will soon be seen on "LOL Lounge" when TBS Presents A Very Funny Festival: Just for Laughs Chicago.
He has also appeared at the prestigious Just for Laughs Comedy Festival in Montreal.
Melvin George
Comedian

Melvin George II is "The King of Smooth!" Melvin has been seen on HBO, Showtime, Fox, and A&E and made his comedy debut in Boston and soon after moved on to a successful career in New York City.
A trained actor and director he has appeared in concert with such celebrated artists as Gladys Knight, Patti LaBelle, Ashford & Simpson, Natalie Cole, Diana Ross, The Temptations, The Four Tops, Smokey Robinson and Isaac Hayes to name a few.
He has also been nominated for a National Campus Entertainment Award for comedy among colleges. He has been seen in the films "Mo' Better Blues," "Meteor Man" and "Behind the Smile."
Dance Troupe
Hah-R-Mony Entertainment is a Dance Company located in Iron-shore Montego-Bay. Our Staff here is a mixture of technically trained locals and expatriate performers. Our entertainment Packages are a combination of local flair and international appeal. We compose different genres of dance and music in our repertoire e.g. Latin, ballet, modern contemporary, African, Afro Brazilian, Soca, Dance hall, hip-hop etc, thus making variety our signature.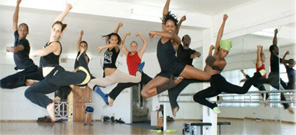 Western Dance Group is based on the beautiful island of Jamaica. Established since 1973, the group has been entertaining some of the island's most reputable and thrilling resorts. Enjoy the rhythm of their dances and join in on the colorful performances or simply be amazed at what they bring to the stage.
Western Dance Group is based on the belief that our audience's needs are of the utmost importance. Our entire group is committed to meeting those needs. As a result, we are one of the most popular groups in the Entertainment Industry along the North Coast of Jamaica. Western Dance Group is focused on providing high-quality upbeat performances with jaw dropping satisfaction.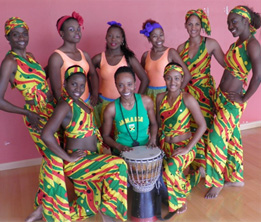 Useful Links
Links relevant to this event:
Event Partner
Event Media Partners