Show
Alan Khan
Host
One of South Africa's most respected radio presenters, Alan Khan has interviewed President Nelson Mandela, Archbishop Desmond Tutu, Reverend Jesse Jackson, Stevie Wonder, Cliff Richard, Phil Collins, Janet Jackson, Steffi Graf, Sir Alex Ferguson, Sachin Tendulkar and Jonty Rhodes. His talk show, Walk the Talk with Alan Khan, won "Best News and Actuality Talk Show PBS" at the 2017 Liberty South African Radio Awards. In 2015, he was inducted into the South African Radio Hall of Fame in 2015.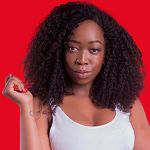 Nonjabulo Zwane
Host
Nonjabulo Zwane is the producer and co-host of the "I love mornings" breakfast show with Mzokoloko on Gagasi FM. Nonjabulo began her media career as a magazine features writer before the demands of prime time radio got the better of her.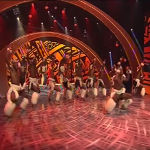 Ama-Zebra Youth Organisation
Amazebra is a youth-based traditional dance group from the township of Ntuzuma. They were finalists in SA's Got Talent 2017. They were also the first African group to qualify for the World Dance Festivals, and represented the continent at the 2018 World event at Plocki Oṡrodek, Koszẹcin, Andong and Cheonan.
Clermont Choir
The Clermont Community Choir was formed at the Clermont Catholic Church Choir This incredible ensemble has been performing together since 1992 and focuses on choral, opera, classical and African Indigenous music. Their mission is to uplift and develop choral music and singers by instilling discipline, passion, respect for oneself and one's neighbour and a sense of contribution to society.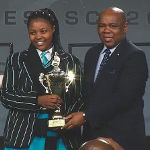 Nontobeko Bhengu
Just 19 years old, Nontobeko Bhengu is an opera student from Durban that is quickly becoming a national sensation. Her vocal talents have won her several awards and she has delivered many a breath-taking soprano solo performance to prestigious audiences in South Africa and beyond.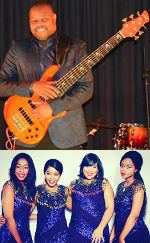 Philani Ngidi and the Afro Divas
Afro Divas are one of the most exciting groups in Durban, and have been working and travelling the world with Philani Ngidi since 2010. They have performed in Dubai International Jazz Festival, Maputo Music Festival and at the 2014 Commonwealth Games in Glasgow, Scotland. They have shared the stage with the likes of Rod Stewart, Hugh Masekela, Phuzekhemisi, Mahotella Queens, Freshly Ground and Micassa.
Event Partners
Supporting Partners
Grand Tour Partners