Show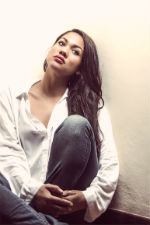 Abby Plaatjes
Host
Radio host, actress and MC, former Big Brother Africa contestant and entrepreneur, Abby Plaatjes has worked with some of the hottest names in African entertainment. Her credits include presenting Nirvana Lifestyle Show and Choice FM Tanzania, and has MC'd some of Tanzania's most prestigious events including Swahili Fashion Week, Miss Vodacom Tanzania, and Miss Universe Tanzania.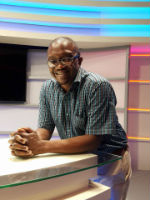 Taji George Liundi
Host
Taji is a pioneer of Tanzania's first private radio, Radio One Stereo, before working on Radio Free Africa and Clouds FM, as well as launching 100.5 Times FM Radio. A regular host in the Tanzanian entertainment scene, he's hosted live televised events, such as Vodacom Miss Tanzania Pageant, UNICEF, Coca Cola and the arrival of the Olympic torch, as well as the English Premier League Trophy Tour in Dar Es Salaam. He has also served as Youth Commissioner for the Tanzania AIDS Commission and continues to dedicate his time to teaching youths HIV/AIDS issues.
Ilaria Della Bidia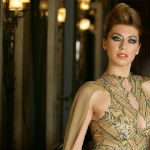 Tuscan-born singer, pianist and performer, Ilaria Della Bidia has performed concerts and shows around the world, including supporting Andrea Bocelli on his world tour. Her love for music has no limits and a voice that, with sweetness or with determination, invites your soul to dance, leaving it free.
An international voice, she's recently performed at an elite charity evening in the honour of Mohammed Ali and has shared the stage with the likes of Lionel Richie and John Legend.
Erika Lemay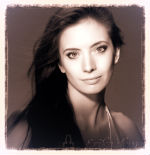 Erika Lemay is an international star named by the press "The Queen of New Circus", thanks to the new discipline she created and called Physical Poetry.
Guest of Honour of prestigious and celebratory events worldwide: from the Smithsonian Institute in Washington for the 400° years of her native Québec (Canada) to the Venice Film Festival in Italy.
A protagonist of the show seen live by 400 million TV spectators for the biggest event ever produced by Cirque du Soleil, she also performed for important anniversaries in the travel world such as The Peninsula 10th in Bangkok, Ritz Carlton 100th in Montreal and the Grand Reopening of La Mamounia in Marrakech.
Last year she was the godmother for the inauguration of new Milano Malpensa Airport renewed for MilanoExpo2015.
Event Partners
Supporting Partners