Show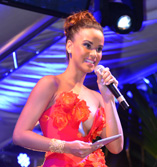 Sherlyn Furneau
Host
Winner of Miss Seychelles 2012, Sherlyn Furneau now graces the catwalks of international haute couture shows in Europe for the likes of Jean Paul Gauthier and Chopard. In Italy, Sherlyn has appeared on the front cover of numerous fashion magazines wearing designs by Italian designer Michele Miglionico, who also designed her gown for the Miss World pageant in 2012.
Sherlyn has hosted a variety of entertainment shows and was MC at Miss Seychelles 2015. Despite all her exposure in the international catwalk scene, her heart remains very much in her homeland Seychelles. Her career as a beauty queen has helped her forge a career as an ambassador for the Vanilla Island and she handles dignitaries at the Ministry of Foreign Affairs of Seychelles.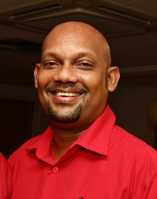 Galen Bresson
Host
Galen Bresson is one of the most experienced MCs in Seychelles and has compered at events including Miss Seychelles Islands, Miss Reggatta and National Show. On a more recent note, Galen hosted the opening and closing ceremony of the Carnival International des Victoria 2015 and has also hosted many events in Mauritius and South Africa.
He also worked for over ten years in the UK as radio DJ for W963 Warwickshire UK and also on the airwaves of ParadiseFM Seychelles.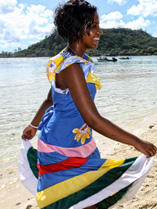 The National Cultural Dance Troupe of Seychelles
The National Cultural Dance Troupe of Seychelles performances are based on how the citizens of Seychelles inherit its identity. The National Troupe was launched in October 2011 during the Creole Festival, and is composed of 16 dancers and 11 musicians.
There are many different traditional dances in the Seychelles – as vibrant today as they were nearly 250 years ago. These include the Moutia, the traditional dance of the islands which is accompanied by singing and has an African and Madagascan rhythm. The Moutia is a mysterious dance that dates back to the days of slavery when African slaves saw it as a rare opportunity to express their discontentment against their Masters. The most popular Seychelles traditional dance is the Sega, with its characteristic swaying of the hips and the feet never leaving the ground.
Breeze Band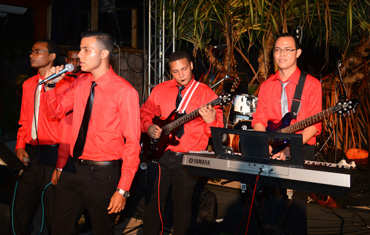 The rapidly up-and-coming Breeze Band are one of the hottest young talents in the Seychelles. They have recently performed at the 'Miss Seychelles … Another World 2015' and are hot in demand at events across the islands, with their slick repertoire that covers a variety of genres. The Breeze band members include: Marius Lesperance (Vocalist), Danny Marie, (Keyboardist/ Lead guitarist), Ryan Albert (Vocalist), Jean-Yves Julie (Drummer), Johny Moustache (Rhythm guitarist) and Kenny Julie (Bassist).
Event Partners
Media Partners