Show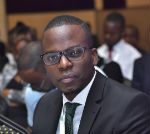 George Ndirangu
Host
Kigali-based George Ndirangu is a presenter and producer at CNBC Africa, specialising in finance and technology. An astute journalist, he has conducted interviews across the globe, including recently at Transform Africa Summit where he quizzed some of the world's most influential leaders in politics and business. He holds a bachelor's degree in Actuarial Science.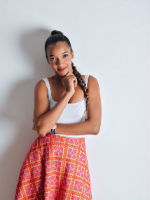 Makeda Mahadeo
Host
Host, DJ and content creator, Makeda is one of the best-loved faces on the Rwandan media scene. She hosted the popular radio show 'The SWiTCH' for five years, co-anchored the ground-breaking breakfast show 'Rise and Shine Rwanda', and holds the honour of being the first female DJ in Rwanda. With a passion for culture, travel, music and storytelling, this Jamaican-Rwandan media maven is a torch-bearer for the delights of the heart of Africa.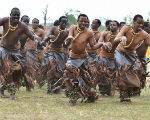 Inganzo Ngair
Inganzo Ngair is a traditional dance troupe that is regarded as one of the finest exponents of Rwandan folkloric art. Highly respected among the Rwandan community, the troupe has won plaudits for its pioneering work showcasing traditional dance to young generations of Rwandans. It has also performed at numerous folkloric festival in Spain, South Africa, Turkey, Singapore, Russia and a host of African countries.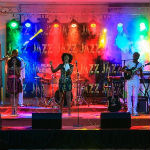 Neptunez Band
Neptunez Band are renowned as Kigali's hottest jazz and live music ensemble. They include four vocalists (two are whom are Rwandans), a Ugandan keyboardist, Congolese guitarist and Kenyan violinist, and are fronted by Ugandan sax maestro Herbert Rock. Their influences range from jazz and zouk to reggae and Afro, and they can sing in three languages.
Event Partners
Media Partners
Grand Tour Partners