Show
Kobi Kihara
Host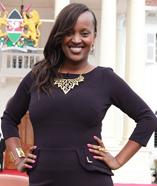 Kobi Kihara is an acclaimed and multi-talented media personality in Kenya producing and presenting some of the country's hit TV shows, including the NTV morning show. Passionate, driven and dedicated can best describe this young lady who is keen to shape the media outlook in the region.
Her career highlights include a visit by Barrak Obama to Kenya when he stopped and commended her for being a great photographic work.
Safari Cats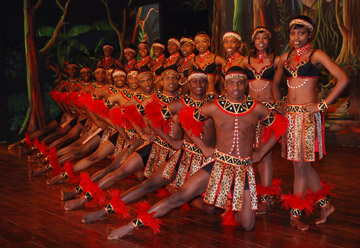 Nairobi's finest cabaret shows, Safari Cats offers a kaleidoscope of colour, movement and raw excitement. Its colourful fusion of African cultural and classic dance feature some spectacular acrobatics and drumming.
Founded in 1992 in Nairobi, the show was originally directed by the famous choreographer, Sir Francis Demateau and Emma Carter. The Safari Cats dancers and acrobats have since travelled across the world with their unique show.
The show is constantly refreshed and updated with new choreography and costumes; and each new incarnation of music, dance and costume is especially adapted to reflect the changing moods of the season.
The music and dance is uniquely themed; Baganda, a traditional woman dance emphasizing lets love ourselves and appreciate our beauty, Safari Kenya is a
Kenyan nationality unity dance, the dancers are dressed in the Kenyan national flag to show the gracefulness of the country Kenya, it welcomes the audience to Kenya and last but not least is the Finale, a celebration dance where the dancers rejoice in music after attaining their dreams.
Jacob Asiyo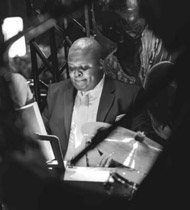 Jacob Asiyo is the most recognizable and multi-faceted piano talents of his generation. His incredible eclectic repertoire and the sheer intensity of his performance have transformed him into one of Nairobi's most in-demand talents.
Jacob began playing piano at the tender age of 11. His intense determination drives not only his competence as a musician but also his extreme passion for his craft.
With an impressive roster of events that clamour for his skill, Jacob boasts an incredible repertoire both as a solo pianist and as part of a band.
His company "Entertainment Limited" provides a plethora of entertainment options to Nairobi's thriving entertainment scene.
The Swahili Jazz Quartet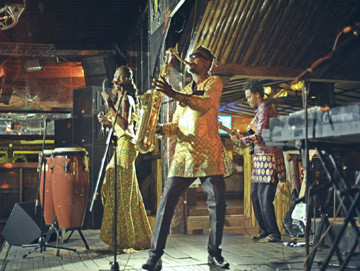 The Swahili Jazz Quartet is led by the renowned musician and saxophonist Juma Tutu who is the pioneer of Swahili Jazz genre. The band has earned critical acclaim for their reputable team work and thrilling live performances.
Their sound is a blend of native Mijikenda traditional music with Asian, Arabic and Western influences. Swahili Jazz is easy to relate to through its soothing and unique melodies. The music is mainly instrumental, sprinkled with elements of voice in poetic Swahili.
They have performed internationally and their credits include The Rift Valley International Festival, France National Day and FAFA Fashion Festival.
Event Partners
Supporting Partners
Media Partners