Winners' Area
The World Travel Awards™ is the most prestigious, comprehensive and sought after awards programme in the global travel and tourism industry. To be voted a World Travel Award™ winner is an accolade which many strive for but few achieve.
We offer World Travel Awards™ (WTA) Winners the following products and services to promote the accolade and showcase their product to generate exposure and revenue.
Winner Trophy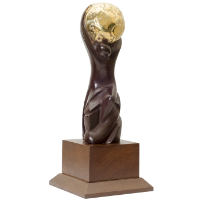 Highly coveted World Travel Awards™ statuette, sought after for displays at Hotel Receptions, Executive Offices, Trophy cabinets and other public areas.
To request your Winner Trophy, please email awards@worldtravelawards.com.
Winner Plaque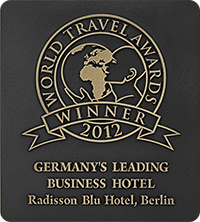 To commemorate World Travel Awards' 20th anniversary and as the consequence of requests from our winning organisations, we are proud to announce an exciting new icon of Travel excellence in addition to the now famous World Travel Award™ trophy.
The World Travel Awards™ Winner Plaque is perfect for display outside premises, in hotel lobbies, receptions, sales counters in fact anywhere you want the public to see that you have been voted the best of the best within World Travel Awards, the most comprehensive and recognised travel awards programme in the world.
The plaque is produced from a base of 30 pound High Density Urethane (HDU) which is then coated with a cold applied, real metal coating. This patented LuminOre® Metalizing Process is up to seventy-five percent real metal and is in use worldwide as an architectural and industrial coating. LuminOre® is well established, reliable and extremely durable. After application, it has all the properties of cast or sheet metal but without the limitations.
Dimensions
10 x 10.5 inches
25.4 x 26.7 centimetres
Options
1. Brass recessed
2. Black raised
Keyhole mounting brackets are pre-installed and suitable screws are supplied that are appropriate for most installations.
Pricing
1: £498
2+: £448 each
5+: £398 each
10+: price on application
Includes free delivery.
To request your Winner Plaque, contact your World Travel Awards contact or email awards@worldtravelawards.com.
For more info, download the information sheet.
Winner Shield©

As an official Winner, you are encouraged to use the World Travel Awards™ Winner Shield© in all corporate publicity and for media purposes. The Winner Shield is used by many of the world's leading travel & tourism companies in their global advertising & marketing campaigns.
To request your Winner Shield©, please email awards@worldtravelawards.com.
Winner Certificate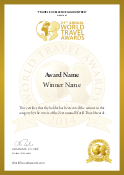 A digital copy of your World Travel Awards™ Winner Certificate.
To request your certificate, please email awards@worldtravelawards.com.