Thomas Nantz is the Public Health Consultant of Lily Beach Resort & Spa and Hideaway Beach Resort & Spa, Maldives. He shares how the two resorts have adapted operations in response to the pandemic.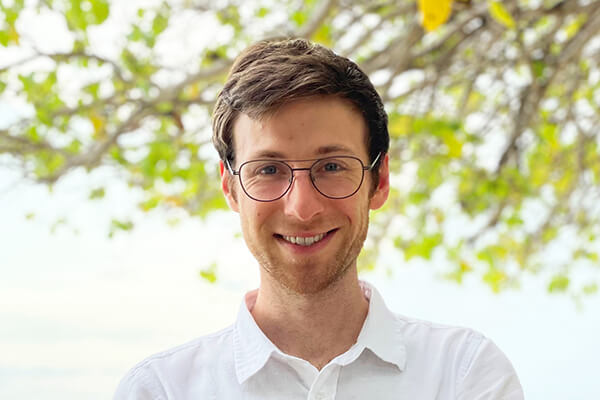 WTA: What operational changes have you implemented in your resorts in order to continue operating through the pandemic?
TN: Covid-19 affected every aspect of our lives, and the world around us had to change drastically with the times. The hospitality industry was no different, and in all honestly its very survival often depended on these changes.
Lily Beach Resort & Spa and Hideaway Beach Resort & Spa were both quick to implement several changes that were crucial to remaining operational. A Covid-19 specific Standard Operating Procedure (SOP) was created and instituted at each resort and remains in place to this day, based on both Maldivian and international guidelines. They are continuously updated, effectively evolving with the ever-changing situation both domestically and globally. These protocols were far-reaching, with every department adopting new procedures after appropriate training sessions.
Additionally, all venues in both hotels had to be redesigned in some way– furniture was shuffled to ensure social distancing, menus shifted to a digital medium, health promotion signs were added to remind guests about best health practices, and occupancy limits were put in place. Each counter and entrance now has hand sanitizer at the ready, with staff nearby to encourage usage.
Lily & Hideaway would rather be safe than sorry, and this shows in their updated policies. Each guest entering the hotel must have a negative PCR test, whether they are travelling from another country or a local resort. To better engage and communicate with guests directly, Lily and Hideaway also created pages on their websites for information regarding Covid-19 and mitigation strategies in place. These protocols helped the properties remain open and essentially Covid-19 free during this time. However, they also helped protect our employees, whose safety and wellbeing are our top priority.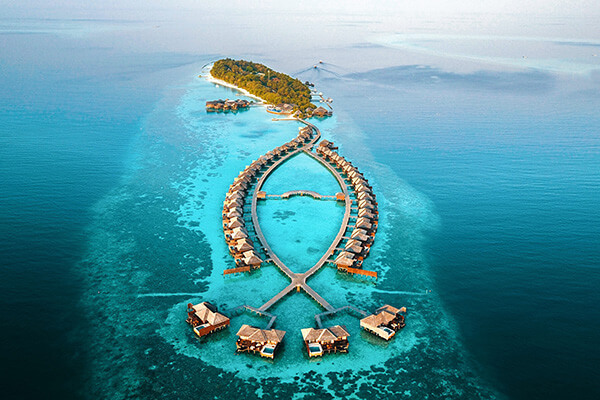 WTA: Your particular role as Public Health Consultant must be more crucial than ever? What advice from your own experiences would you offer to other resorts yet to emerge from lockdown?
TN: I feel pretty lucky to have fallen into this role – but no other resort has such a position yet so it has been an open playing field for me and the company. Though I am just one member of an amazing team, I definitely think that this position helps alleviate pressure from others, as well as create and strengthen some linkages between departments and people.
Honestly, the hardest but most crucial thing is just to stay vigilant. Everyone knows what to do – every resort knows the best practices that are in place. But both guests and staff alike so want this to be over, and many have even already been vaccinated. The problem is it just
takes one slip – one mistake. We are so close to turning the corner on this pandemic, and just need to be careful for a bit longer.
To do this, resorts should make sure they keep their SOPs updated and implemented correctly. Rules and regulations should be followed by both guests and staff alike. To ensure they are up to date and up to global standards, resorts should get accredited by third-party health companies involving their Covid-19 response.
Organisations need to stay vigilant, but so do individuals. Each of us needs to keep wearing masks when in public, ensure social distancing between ourselves and others, and wash our hands with soap and water often. In this pandemic, if we can stick to the basics and do them right, we will be alright.
WTA: How have the global travel restrictions, in particular the constantly shifting travel corridors, impacted your operations?
TN: In general, Lily Beach Resort & Spa and Hideaway Beach Resort & Spa have continued to shine even in this period of uncertainty because of their flexibility and ability to adapt.
Though the ever-changing restrictions and fluid travel corridors make it difficult for reservations and marketing teams, staff have been ready and willing to meet the challenges and the new and emerging markets. Management has been very excited that Russia and the Baltic regions are still able to travel, as well as bookings from other parts of the world like India.
On an operational level, the resort had to learn to operate with a smaller workforce in 2020 compared to the previous, Covid-19 free years. A few roles were centralised, and clustering did occur such as having one director of sales and marketing for more than one property. Some roles have devoted individuals that keep up-to-date with the current guidelines, but are happy to do so for our guests– to ensure they have the best (and safest) experience possible.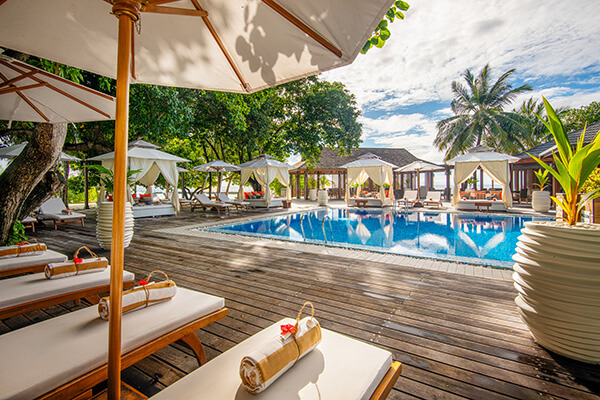 WTA: Why is collaboration across the travel industry essential to navigating the post-virus landscape?
TN: As we continue toward the light at the end of the tunnel, it is just as important as before to coordinate Covid-19 responses. If one place is unsafe, we are all unsafe. Resort to resort travel is a common scenario in the Maldives, and ensuring Covid-19 free guests arrive and depart helps each individual venue, but also the hospitality industry as a whole.
However, from a public health perspective, a 'post-virus' world may not actually come to fruition, and definitely not in the way we are so hoping. It would be more realistic, especially in the short term, to refer to a 'Covid-19 adapted travel industry'. This entity, of which we are already seeing the foundations, will surely rely more heavily on a collaboration between travel agents and resorts/hotels, as guests will be more cautious to book holidays by themselves over fears such as delayed flights, resort shutdowns from an outbreak, and worse yet: contracting Covid-19 while on holiday.
The industry will additionally need to be more flexible involving guests, as this will be seen as a positive and reassuring quality. Right now, a concerted effort by all stakeholders, from associates working at the resort to first time guests, to possess realistic expectations of our new normal in the hospitality industry is needed to keep the operations going smoothly during 2021 and beyond.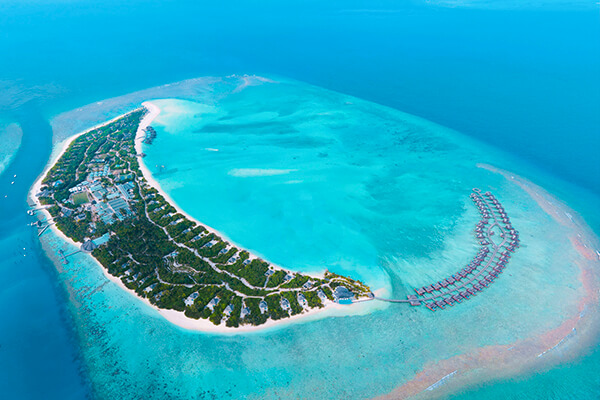 WTA: What trends in travel and tourism do you see emerging in the aftermath of the crisis?
TN: One possibility is that PCR tests and vaccines will be the norm. Guests and venues alike will be looking for ways to ensure they are Covid-19 free, and that the places they go to are spotless– both inside private rooms and in communal areas. Guests will seek ways to guarantee they will not get sick or stuck in quarantine somewhere, and hotels will avoid Covid-19 for the fear of getting shut down, even temporarily, upholding the highest standard of cleanliness.
Personally, we are also hoping for a travel 'explosion' of sorts, with more guests travelling to relax after the last year, release some pent-up vacation frustration, reconnect with family and friends, and attempt to heal mentally and physically.
WTA: Have you had any positive changes in your own outlook in reaction to the crisis?
TN: I have been reminded of all the good in this world and had the opportunity to learn so much during this pandemic– but of course, hindsight is always 20/20 and I did not hold such a positive outlook throughout.
Keeping that in mind, six key Covid-19 takeaways that I came to realize are:
1. We are going to get through this.
2. The world will look different than before, but many of the comforts and joys we took for granted will return.
3. Flexibility is one of the most important skills to have in your personal, professional, and organisational toolkit.
4. Be nice to yourself, as we are quite literally living through history and unprecedented events.
5. Vaccines are the greatest invention in human history.
6. Lily Beach Resort & Spa and Hideaway Beach Resort & Spa should be the first places you visit after the pandemic!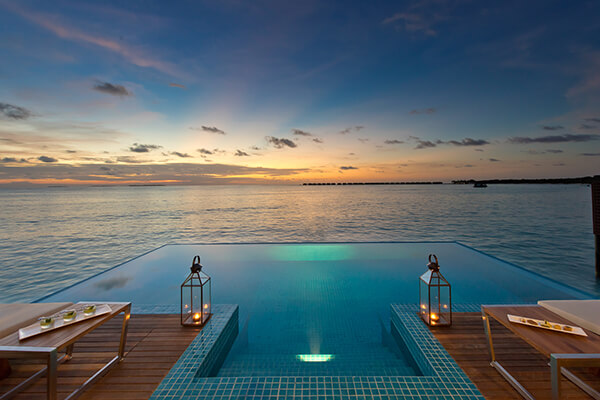 About #Together
The World Travel Awards #Together initiative aims to galvanise the recovery efforts of the global travel and tourism industry.
#Together serves an on-going resource of information, practical advice and insights from the travel industry's thought-leaders and decision-makers to aid the collective recovery by bringing the industry together as a global unit, pooling collective knowledge and fostering cooperation.