Founded in Mexico in 2015, Atelier de Hoteles operates a group of luxury all-inclusive hotels in Cancun and Playa Mujeres. World Travel Awards talks to Oliver Reinhart, CEO, Atelier de Hoteles about the measures he has implemented to steer his group through the pandemic, and his roadmap to getting back on track.

WTA: What is the current status of inbound tourism to Mexico, and in particular for your hotels? And can you give a brief overview of how the past year has mapped out for you and the team at Atelier de Hoteles?
OR: Like all countries around the world, Mexico was in a critical state during 2020 because of the Covid-19 pandemic. Nevertheless, since the beginning of the economic restart, many tourist destinations in Mexico, more specifically the Mexican Caribbean, have shown that an important recovery is taking place regarding the influx of tourists. The current status of Cancun's International Airport supports these claims, where they are currently receiving an average of 220 daily flights, most of which are international.
On a par with Cancun, the resorts operated by ADH - ATELIER de Hoteles have been improving their occupation levels since June 2020, reaching 70% during July 2021, mainly because of our online strategies, focused on our direct booking and ecommerce distribution channels.
The first months of the pandemic were the most difficult for everyone. However, at ATELIER de Hoteles, instead of worrying, we focused on perfecting our already renowned and exceptional products, our state-of-the-art services, and above all our concise sanitary measures.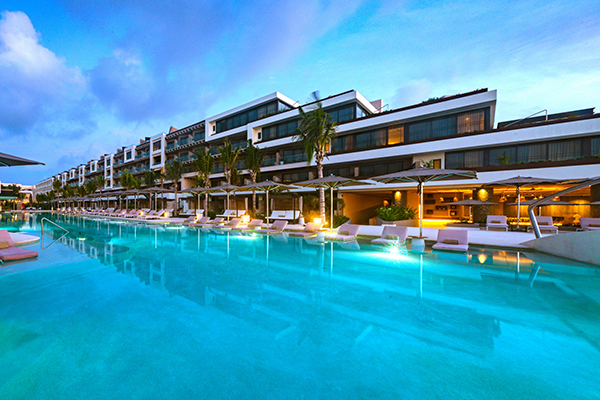 WTA: With the resumption of international travel thankfully back on the horizon, what makes your hotels ideal to visit post-pandemic?
OR: ADH is a Mexican company founded in 2015, with luxury all-inclusive hotels in Cancun and Playa Mujeres, inspired by a high-end concept with contemporary Mexican art as the central element, where the fundamental values include productivity, passion, emotion and commitment.
ADH consists of four brands, ATELIER, ESTUDIO, OLEO and MET. Most of them are ambassadors of relaxed luxury in 4 to 5+ star beach front resorts for families or adults only.
Our guest's satisfaction is the central focus point of all implementations, based on our four corners of excellence:
· Handcrafted Hospitality®
· Surrounding Technology®
· Addictive Service®
· Eco-social Awareness®
Today more than ever, after months of isolation, we notice that the consumer does not accept regular service anymore, and wants to be pampered and served, looking for hotels where such service has been confirmed by other guests staying there. This is why hotels managed by ADH – ATELIER de Hoteles have been proven to be the right place, as all properties are listed in the top ranks of guest reviews. Our service, food and beverage outlets, the overall atmosphere through the elegant designs of public areas, together with spacious rooms, many with swim-out pools and private terraces, make our resorts stand out from the rest.
In addition, ADH – ATELIER de Hoteles features the Shielded Vacations program, which consists of new and very precise sanitary measures that have been developed through the collaboration of medical officials and global health experts. We've also received recognized certifications, such as "SafeTravels" from the World Travel and Tourism Council (WTTC), Healthy Vacations, and others. For more information about this program, please visit www.atelierdehoteles.com/shielded-vacations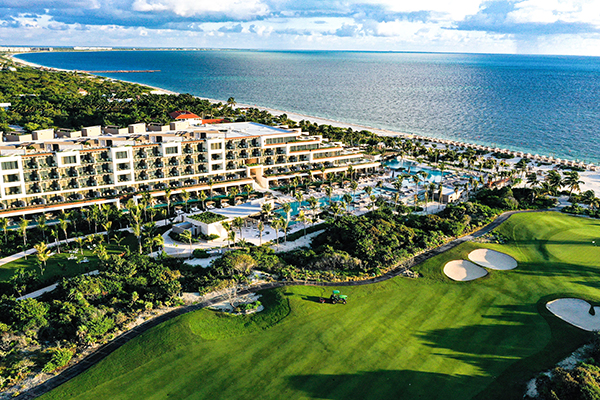 WTA: How do you plan to reacquaint travellers with what Atelier de Hoteles has to offer – how are you going to promote yourselves in the wake of the pandemic?
OR: ATELIER de Hoteles has remained in contact with all commercial partners through webinars and online events such as the ATELIER Business Review. During the last two successful editions, we were able to share updated information regarding the continuous improvements of our products. At the same time, our direct clients were notified of all the advances and promotions pertaining to the reactivation of activities at each hotel through our digital platforms like websites, social media, and news outlets.
In addition to all the new material concerning the sanitary measures, these sources contain also important technological advances, also for the benefit of our guests.
On the other hand, to promote our tourist destination worldwide, and give all hotel, attraction and transportation providers the chance to promote themselves, ATELIER de Hoteles created and put into practice an innovative promotional strategy, called "Come2MexicanCarribbean", which has been extremely successful. Thanks to this promotion, the most popular tourist destinations of Mexico, such as Cancun, Riviera Maya, Tulum and Playa Mujeres, among others, became top of mind for the first "COVID travellers".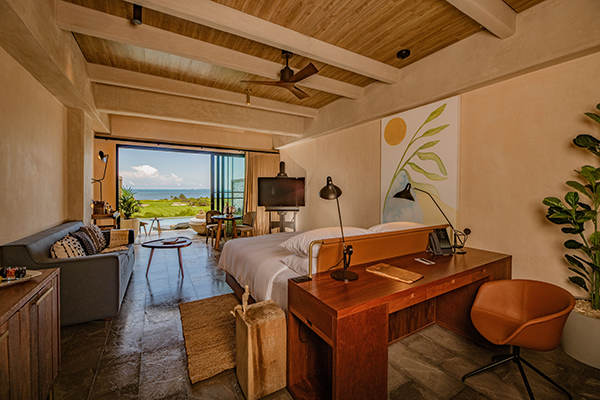 WTA: What permanent changes do you feel will follow Covid-19 – in what ways has travel changed forever?
OR: On a personal level, I strongly believe that once the virus is under control, through either vaccination or an effective cure, travelling will be the same as prior to Covid-19. Until then, all travellers will continue to be required to follow the sanitary safety measures, such as the use of facemasks and hand sanitizer, and the enforcement of safe distancing. Vaccination passports will most likely become a relevant document for travelling, too.
At the hotel operational level, we will, without a doubt, continue to uphold the many necessarily implemented pandemic practices that ensure physical, mental, and spiritual well-being of our guests and for our beloved co-workers, who we call "Arteleros".
WTA: Why is collaboration across the global travel industry essential to helping the recovery?
OR: The Covid-19 pandemic is a problem that involves all industries and all people.
Precisely for that reason, and because the tourism industry is defined by multifaceted products like aerial, marine, and land transportation services, excursions, and obviously accommodations, its essential that we all work together as a team to help prevent the spread of the virus.
Once countries and organizations come to an agreement for unified vaccination passports and health certifications, controlling the pandemic will be a lot easier. Not only will this protect human lives, but it will also help to protect the economic interests and situations of businesses and families alike.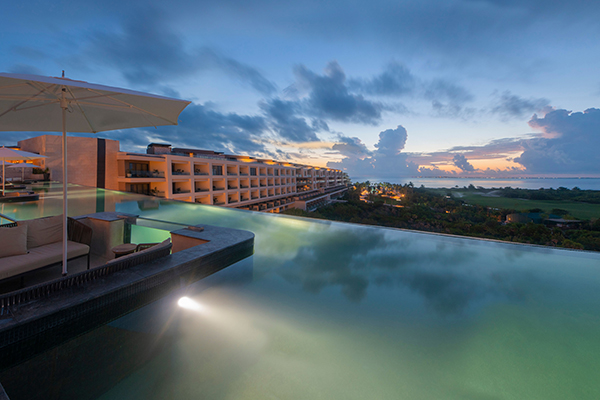 WTA: Have you had any positive changes in your own outlook in reaction to the crisis?
OR: Oh yes, I know now more than ever that I need a vacation!
Now, seriously talking, with so many friends and co-workers being affected by Covid-19, and after having my own share of this virus, a more conscience sense of living kicked-in. My sensitivity level towards people around me increased and looking for the better of the whole community has taking a lot more relevance, rather than looking after my own, or the company's goals.
It looks like mother earth is teaching us all a very important lesson, and it is within us if we can or want to learn from it. In my case, I decided to listen.

About #Together
The World Travel Awards #Together initiative aims to galvanise the recovery efforts of the global travel and tourism industry.
#Together serves an on-going resource of information, practical advice and insights from the travel industry's thought-leaders and decision-makers to aid the collective recovery by bringing the industry together as a global unit, pooling collective knowledge and fostering cooperation.