Norwegian Cruise Line
Cruise Line
As Vice President & Managing Director UK, Ireland, Israel, Middle East & Africa of Norwegian Cruise Line, Eamonn Ferrin has played a crucial role in navigating its safe passage through the challenges set by the pandemic. Here he shares the cruise giant's eagerly-anticipated return to the waters this summer, with its exciting range of cruise itineraries and a ground-breaking new vessel.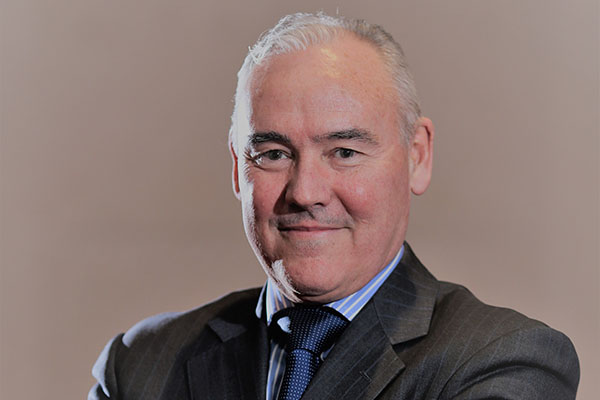 WTA: What is the current status of operations at Norwegian Cruise Line? And what changes are you having to implement in order to resume?
EF: We have recently announced our highly-anticipated return to service for 13 of our 17 ships starting 25th July, with itineraries ranging from new voyages in Europe and the Caribbean to sailings to Alaska, Hawaii and the Panama Canal. We will restart operations at a reduced capacity and all guests and all our onboard crew sailing aboard cruises with embarkation dates through 31st October 2021 will be required to be fully vaccinated and tested prior to boarding.
While we always had robust health and safety protocols in place, we have spent the past year further developing and refining those protocols, using the latest scientific findings and expert advice. In April, we launched our Sail Safe Health and Safety programme, which is founded on three pillars:
1. Safety for guests and crew with vaccination requirements, universal COVID-19 testing and enhanced health screening protocols
2. Safety aboard with medical-grade air filtration, increased sanitation measures and enhanced medical resources
3. Safety ashore through the collaboration with land-based tour operator partners to extend health and safety measures to each destination.
As protocols evolve and additional information becomes available, we will publish all updates at www.ncl.com/sail-safe.
We can't wait to welcome our guests back onboard from 25th July 2021.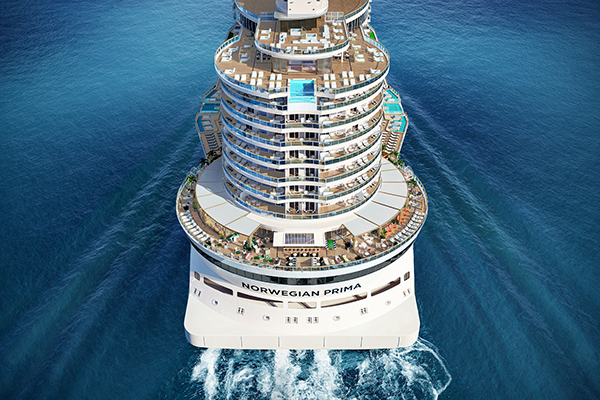 WTA: With the resumption of international travel thankfully back on the horizon, how do you see the next year mapping out for you?
EF: We feel very confident about the next 12 months and the future of cruising. The cruise industry is incredibly robust and is already beginning to bounce back.
We recently launched Norwegian Prima, the first of six ships within our all new Prima Class. I'm pleased to share that the vessel has set the single-best booking day and best initial booking week for any of our newbuild sales in our 54-year history. Norwegian Bliss, which debuted in 2018, and previously boasted our biggest booking day ever during her unveiling, has now been outpaced by Norwegian Prima, which has doubled the prior record.
This demonstrates how resilient the cruise industry is; we're coming back bigger and better than before.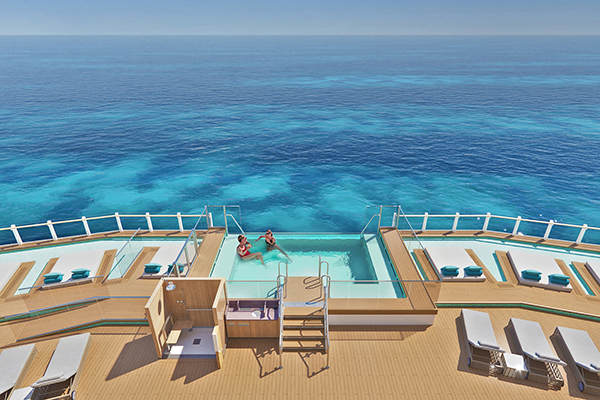 WTA: What makes taking a cruise the ideal post-pandemic type of holiday?
EF: We have spent the last year, while on pause, investing and improving our already robust health and safety procedures. This means our cruises, and the destinations we visit, are incredibly safe and guests can cruise confidently with peace of mind.
Most Brits have spent the last 14 months unable to travel and visit new destinations. For those who are now planning their dream adventure, we are offering travellers an extensive range of itineraries, unrivalled guest experiences and the chance to explore multiple destinations in a single trip. Guests can visit numerous ports with the ease of only unpacking once, all from the comfort of a cruise ship. Extraordinary Journeys, a bespoke collection of once-in-a-lifetime voyages exploring exotic destinations on port-intensive itineraries are available to book, well into 2023.
Every type of traveller can relax in comfort and style onboard NCL. Cruises are also a fantastic holiday for groups of family and friends exploring together, something we have all missed during the pandemic.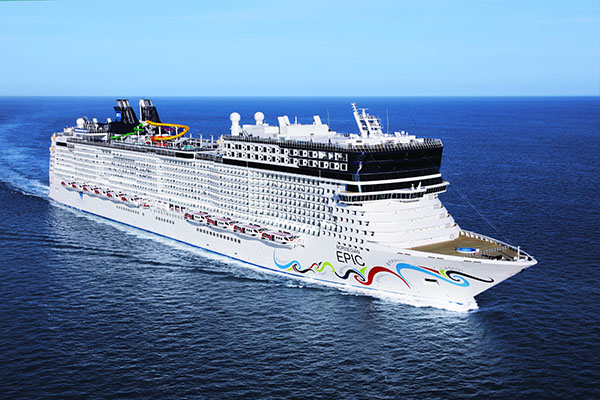 WTA: Why is collaboration across the global travel industry essential to helping the recovery?
EF: There's no doubt that the entire travel industry is working together to help get the industry back on its feet. In 2020, Norwegian Cruise Line Holdings Ltd. partnered with Royal Caribbean Group to develop enhanced cruise health and safety standards in response to the pandemic. We formed a group of experts, named the Healthy Sail Panel, which was tasked with collaboratively developing recommendations for cruise lines to advance their public health response to COVID-19, improve safety, and achieve readiness for the safe resumption of operations.
In September 2020, the recommendations of the Healthy Sail Panel were submitted to the U.S. Centers for Disease Control and Prevention (CDC). The 65-plus-page report included 74 detailed best practices to protect the public health and safety of guests, crew and the communities where cruise ships call, all of which have been incorporated into our Sail Safe Health and Safety programme.
It's essential for the travel industry to collaborate to ensure travel becomes even safer moving forward for holidaymakers.
WTA: What trends in travel do you see emerging as the world reopens to travel?
EF: Brits are certainly eager to travel again after over a year of staying home. We expect "Bucket List" itineraries to be very popular as international travel reopens. For example, British travellers that want to have an immersive Prima experience can start in New York, sail to Reykjavik, and then continue to Southampton in just 21 days if they combine the sailing with an 11-day voyage from Reyjavik, Iceland to Southampton, UK; with stops in Isafjordur and Akureyri in Iceland; and Ålesund and Bergen in Norway. We expect UK holidaymakers to be racing to book this once-in-a lifetime itinerary!
Additionally, our relationship with the outdoors has certainly shifted over the past year. We expect a greater appreciation for the outdoors to continue to be a growing trend in the coming years. This has impacted our design of Norwegian Prima, with the concept of being on a ship and being outdoors extended. We've developed our Ocean Boulevard as an evolution of our Waterfront, which will allow our guests to walk outdoors around the entire ship and dine in the open-air Indulge Food Hall.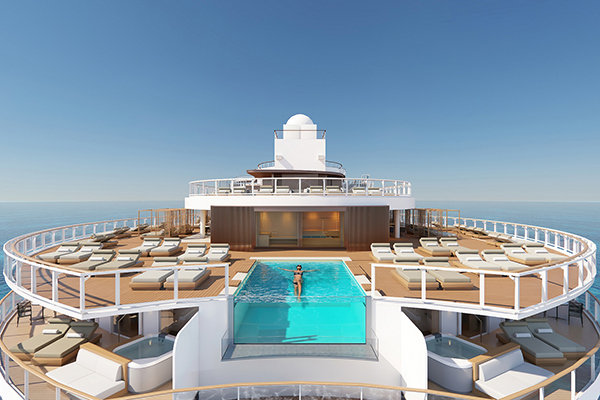 WTA: Have you had any positive changes in your own outlook in reaction to the crisis?
EF: An even greater appreciation for our NCL team and our partners. Despite not having sailed in more than a year, our team never stopped working and innovating – we never once pressed pause. We've doubled down on our brand investment in order to deliver unforgettable guest experiences that go well beyond expectations.
Our 'Partners First' philosophy demonstrates our commitment to ensuring agents have everything they need to succeed during this difficult time. We have implemented virtual coffee breaks, additional webinars and further virtual events to stay connected. Additionally, we have worked tirelessly to implement tools that agents have asked us for including: NCL Air, Norwegian Central and Freestyle Rewards. These platforms have been developed through the lens of our travel partners as we strive to do everything possible to make the NCL booking experience simple and easy for them.
Not only will we begin cruising this July, we're so proud and so incredibly happy to have announced the start of an exciting new chapter in Prima Class, and the first ship in a line of unparalleled vessels with Norwegian Prima.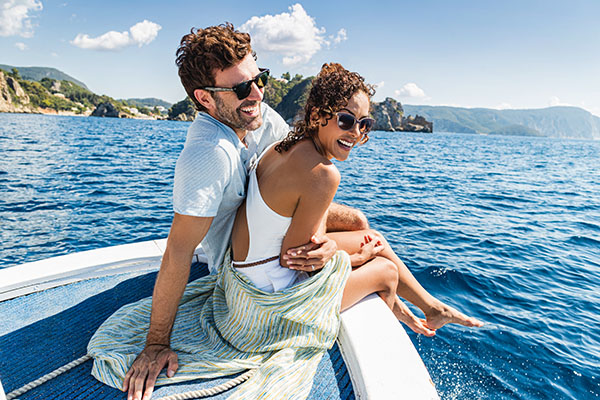 About #Together
The World Travel Awards #Together initiative aims to galvanise the recovery efforts of the global travel and tourism industry.
#Together serves an on-going resource of information, practical advice and insights from the travel industry's thought-leaders and decision-makers to aid the collective recovery by bringing the industry together as a global unit, pooling collective knowledge and fostering cooperation.