Dubai's Burj Al Arab to host WTA Grand Final 2023
20 November 2023 - London, UK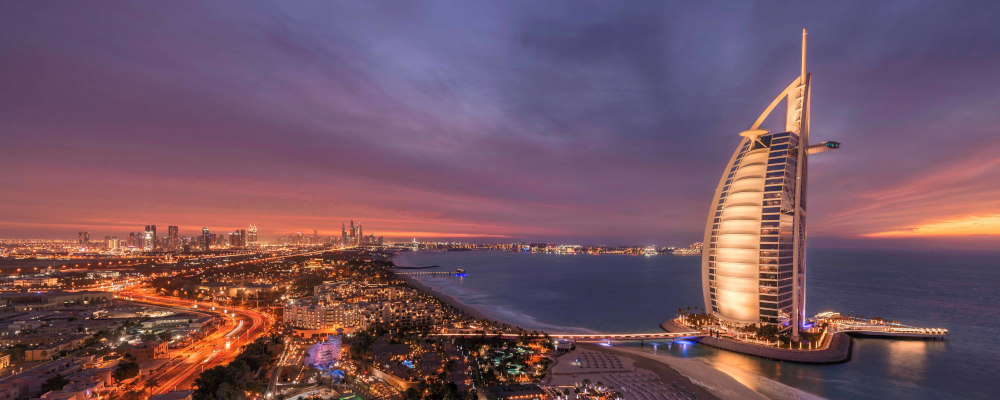 World Travel Awards is delighted to announce that it will host its Grand Final 2023 – the climax of its 30th anniversary of rewarding travel excellence – at Dubai's iconic Burj Al Arab.
The landmark celebrations, featuring the winners of the prestigious World categories – the highest honours in travel and tourism – will take place on Friday 1 December 2023, with the who's who of the global industry in attendance.
The Burj Al Arab Jumeirah is an icon of Arabian luxury, one of the most famous landmarks in Dubai, renowned for its 'seven-star status'. Built on its own island, the sail-shaped building rises 321m, providing guests with an amazing hotel room view of the Arabian Gulf.
Graham Cooke, Founder, World Travel Awards, says: "I am honoured to reveal that our Grand Final Gala Ceremony 2023 will take place at the Burj Al Arab Jumeirah. This iconic hotel has played a significant role in putting Dubai on the global luxury tourism map, and exemplifies the meteoric emergence of the emirate into a powerhouse of tourism and hospitality.
He adds: "I look forward to joining the most senior travel industry figureheads from across the world for what promises to be a fabulous, historic event that will last long in everyone's memory."