Beaches Turks & Caicos Resort Villages & Spa prepares to welcome World Travel Awards
8 March 2017 - London, United Kingdom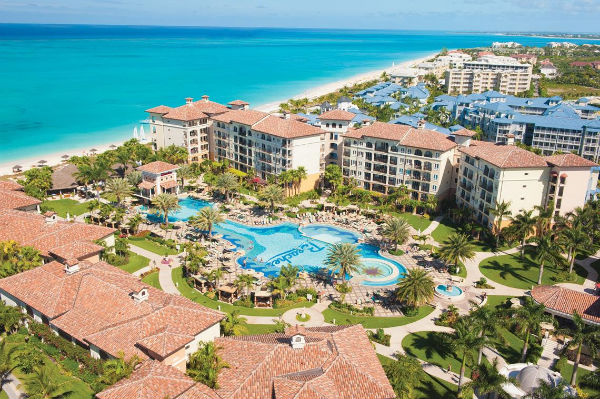 World Travel Awards has revealed that Beaches Turks & Caicos Resort Villages & Spa will host the Caribbean & North America Gala Ceremony 2017. Situated on 12 miles of crystal white sand on Grace Bay, Beaches Turks & Caicos will welcome leaders from across the region on Saturday 16th September as they gather to see who among them has been voted the pinnacle of the travel industry.
This will be the fifth time World Travel Awards has visited Turks & Caicos, following glittering ceremonies at Beaches Turks & Caicos Resort Villages & Spa back in 2006, 2007, 2008 and 2012.
Located in the unspoiled group of British Islands known for being "Beautiful by Nature," Turks & Caicos is home to Beaches Turks & Caicos Resort Villages & Spa. The Luxury Included resort encompasses the ultimate getaway for every member of the family from outrageous waterparks, an XBOX® Play Lounge, Scratch DJ Academy and exclusive Kids Camp to certified nannies, butler service, two Red Lane® Spas and an Aqua Center with unlimited water sports.
World Travel Awards President, Graham Cooke, said: "It will be an absolute pleasure for us to return to Turks & Caicos for our annual Caribbean & North America Gala Ceremony."
"We have had a long and fruitful relationship with Sandals Resorts International and I can think of no better partner for this event."
Cooke added: "I can't wait to welcome all of our nominees to Beaches Turks & Caicos Resort Villages & Spa in September."
All accommodation at Beaches Turks & Caicos Resort Villages & Spa boasts arresting views of tropical gardens, pools or the sea - and feature mahogany and rattan furniture and Italian tile floors.
Elsewhere there are endless activities for everyone from tots to tweens and teens to enjoy, while adults will love the sumptuous Red Lane Spas, 21 restaurants and array of water and land based sports on offer.
"We are delighted to once again play host to the World Travel Awards Caribbean & North American Gala and to welcome the region's hospitality stars to Beaches Turks & Caicos Resort Villages & Spa," said the Chairman of Sandals Resorts International, Gordon "Butch" Stewart.
"It is an honour and privilege, especially during our 35th anniversary year, to celebrate this industry which brings joy to our guests and is so critical to the success and well-being of the Caribbean and its people."
Voting for the World Travel Awards Caribbean & North America nominees will open on March 22nd 2017, with entries accepted until March 14th 2017.
World Travel Awards was established in 1993 to acknowledge, reward and celebrate excellence across all sectors of the tourism industry.
Today, the World Travel Awards brand is recognised globally as the ultimate hallmark of quality, with winners setting the benchmark to which all others aspire. Each year, World Travel Awards covers the globe with a series of regional gala ceremonies staged to recognise and celebrate individual and collective success within each key geographical region.
World Travel Awards Gala Ceremonies are widely regarded as the best networking opportunities in the travel industry, attended by government and industry leaders, luminaries and international print and broadcast media.
For more information about World Travel Awards, please visit the official website www.worldtravelawards.com.
Notes to Editors
World Travel Awards celebrates its 24th anniversary this year and is acknowledged across the globe as the ultimate travel accolade.
Attended by senior executives from major travel companies, operators, destinations, WTA events are universally respected as providing established, top level networking opportunities, regionally and globally.
The brand aims to celebrate those organisations who push the boundaries of industry excellence.