World Travel Awards partners with Vietnam Airlines
12 July 2016 - London, UK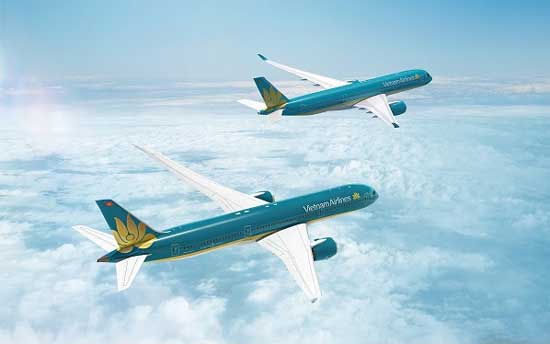 Vietnam Airlines has been appointed Airline Partner to the upcoming World Travel Awards Asia & Australasia Gala Ceremony 2016.
The event is scheduled to take place at InterContinental Danang Sun Peninsula Resort on October 15th, with the Vietnam flag-carrier now set to play a pivotal role in the event.
As the national flag carrier of Vietnam, headquartered in Hanoi, Vietnam Airlines operates 91 routes to 20 domestic and 29 international destinations with an average of 400 daily flights.
The airline operates a young fleet of 89 modern aircraft, including modern aircraft such as the Boeing 787 Dreamliner, Airbus A350-900 XWB, Airbus A330, Airbus A321 and Boeing 777.
Last year, Vietnam Airlines underwent a dramatic transformation, launching its new corporate identity, improving in-flight service to four-star standards, and beginning a major fleet-wide upgrade – becoming the first Asian airline to operate both next-generation aircraft Boeing 787-9 Dreamliner and A350-900 XWB at the same time.
Vietnam Airlines has been a member of IATA since 2006 and a member of the SkyTeam Alliance since 2010.
"We are honoured to bring Vietnamese culture to the world, providing warm hospitality with traditional touches – from the classically Vietnamese Ao dai uniforms of our cabin crew, to the Golden Lotus logo which embodies our identity," explained Le Hoang Dzung, spokesperson, Vietnam Airlines.
World Travel Awards was established in 1993 to acknowledge, reward and celebrate excellence across all sectors of the tourism industry.
Today, the World Travel Awards brand is recognised globally as the ultimate hallmark of quality, with winners setting the benchmark to which all others aspire.
Each year World Travel Awards covers the globe with a series of regional gala ceremonies staged to recognise and celebrate individual and collective successes within each key geographical region.
World Travel Awards President Graham Cooke said: "It is a pleasure to welcome Vietnam Airlines to the World Travel Awards fold.
"I am sure our Asia & Australasia Gala Ceremony will prove to be the hospitality highlight of the year in the region and I look forward to welcoming our nominees to the destination."
To find out more about World Travel Awards head over to the official website.
Notes to Editors
About World Travel Awards
World Travel Awards celebrates its 23rd anniversary this year and is acknowledged across the globe as the ultimate travel accolade.
Attended by senior executives from major travel companies, operators, destinations, WTA events are universally respected as providing established, top level networking opportunities, regionally and globally.
The brand aims to celebrate those organisations who push the boundaries of industry excellence.
Download the World Travel Awards logo here or find out more here.