World Travel Awards lands in Zanzibar ahead of Africa & Indian Ocean Gala Ceremony
6 April 2016 - Zanzibar, Tanzania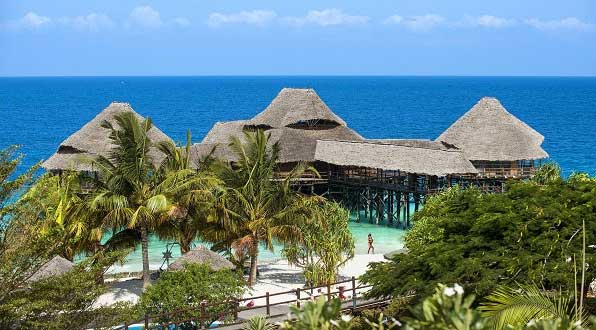 World Travel Awards (WTA) has landed on the paradise island of Zanzibar ahead of the Africa & Indian Ocean Gala Ceremony 2016.
The event will take place at Diamonds La Gemma dell'Est in Zanzibar, Tanzania, on Saturday, April 9th.
Hundreds of leaders from across the hospitality industry will attend the red carpet ceremony, with the best among them recognised with the prestigious World Travel Awards trophies.
Each World Travel Awards Gala Ceremony offers unrivalled networking opportunities to members of the travel and tourism industry, with the events welcoming government and industry leaders as well as international print and broadcast media.
World Travel Awards President Graham Cooke said: "What a wonderful location we have for this, the first stop on our Grand Tour 2016.
"This is the first time we have visited Tanzania, and the island of Zanzibar, and I can think of no better location for our Africa & Indian Ocean Gala Ceremony 2016.
"We are currently putting the final preparations in place and I look forward to welcoming all of our nominees to Diamonds La Gemma dell'Est."
Guests at the event will be wowed by leading entertainers including Italian opera sensation laria Della Bidia, contortionist Erika Lemay and a traditional Ngoma drum group.
The event will be hosted by African film sensation Abby Plaatjies and Tanzanian radio personality Taji George Liundi.
Andrew Cook, General Manager, Diamonds La Gemma dell'Est said: "Hosting the World Travel Awards Africa & Indian Ocean Gala Ceremony 2016 is one of the proudest moments in the resort's history.
"It is also an opportunity and endorsement for all in Zanzibar to showcase our offerings and reaffirm our country as a fast developing tourism destination in the world.
"We not only aim to showcase and educate our guests on our Diamonds resorts but also with our authentic cultural interactions with the warm and vibrant local ethnic communities.
"The event also comes at an exciting time for her us here at Diamonds La Gemma dell'Est as we begin an extensive refurbishment of the property ensuring we remain among the leading hotels."
Each year World Travel Awards covers the globe with a series of regional Gala Ceremonies staged to recognise and celebrate individual and collective successes within each key geographical region.
World Travel Awards was established in 1993 to acknowledge, reward and celebrate excellence across all sectors of the tourism industry.
Today, the World Travel Awards brand is recognised globally as the ultimate hallmark of quality, with winners setting the benchmark to which all others aspire.
A full list of World Travel Awards nominees can be seen here.
Notes to Editors
About World Travel Awards
World Travel Awards (WTA) celebrates its 23rd anniversary this year and is acknowledged across the globe as the ultimate travel accolade.
Attended by senior executives from major travel companies, operators, destinations, WTA events are universally respected as providing established, top level networking opportunities, regionally and globally.
The brand aims to celebrate those organisations who push the boundaries of industry excellence.
Download the World Travel Awards logo here or event media downloads here.