Kenya Airways appointed Co-Sponsor of World Travel Awards Africa & Indian Ocean Gala Ceremony
22 March 2016 - London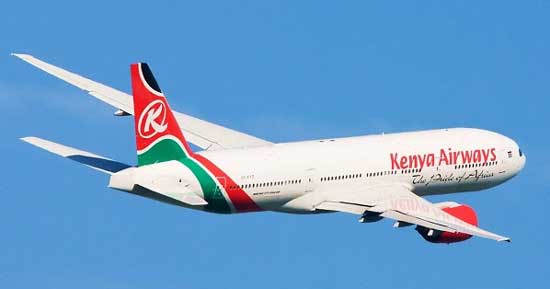 Industry leading carrier Kenya Airways has been appointed Co-Sponsor of the upcoming World Travel Awards Africa & Indian Ocean Gala Ceremony 2016.
The event will welcome hundreds of hospitality leaders from across the regions to Diamonds La Gemma dell'Est in Zanzibar, Tanzania, on April 9th.
Richard Omoro, area manager, Kenya, Kenya Airways, said: "We carried an average of 10,000 guests a day last year, operated arguably the youngest fleet in Africa from Terminal 1A at Jomo Kenyatta International Airport and this terminal has been recognised as a leading terminal in Africa.
"We feel that the World Travel Awards Africa & Indian Ocean Gala Ceremony offers a platform where we can reaffirm to our market, our travellers and influential travel partners that we are still unwavering in our commitment to offer value to travellers in the region that we operate.
"We bring the World to Africa and Africa to the World and remain committed to bringing sustainable development to Africa."
Kenya Airways is the flag carrier of Kenya.
The company was founded in 1977 and today has a head office is located in Embakasi, Nairobi, with its hub at Jomo Kenyatta International Airport.
Commenting on the news, World Travel Awards President Graham Cooke said: "It is an honour to welcome such a prestigious partner to the World Travel Awards fold as we finalise preparations for the first stop on our annual Grand Tour."
Each year World Travel Awards (WTA) covers the globe with a series of regional Gala Ceremonies staged to recognise and celebrate individual and collective successes within each key geographical region.
Each WTA Gala Ceremony offers unrivalled networking opportunities to members of the travel and tourism industry, with the events welcoming government and industry leaders as well as international print and broadcast media.
WTA was established in 1993 to acknowledge, reward and celebrate excellence across all sectors of the tourism industry.
Today, the World Travel Awards brand is recognised globally as the ultimate hallmark of quality, with winners setting the benchmark to which all others aspire.
Notes to Editors
About World Travel Awards
World Travel Awards (WTA) celebrates its 23rd anniversary this year and is acknowledged across the globe as the ultimate travel accolade.
Attended by senior executives from major travel companies, operators, destinations, WTA events are universally respected as providing established, top level networking opportunities, regionally and globally.
The brand aims to celebrate those organisations who push the boundaries of industry excellence.
Download the World Travel Awards logo here or find out more here.
About Kenya Airways
Kenya Airways, a member of the Sky Team Alliance, is a leading African airline flying to 52 destinations worldwide, 42 of which are in Africa and carries over four million passengers annually.
It continues to modernise its fleet with its 46 aircraft being some of the youngest in Africa. This includes its flagship B787 Dreamliner aircraft. The on-board service is renowned and the lie-flat business class seat on the wide-body aircraft is consistently voted among the world's top ten.
Kenya Airways takes pride for being in the forefront of connecting Africa to the World and the World to Africa through its hub at the new ultra-modern Terminal 1A at the Jomo Kenyatta International Airport in Nairobi.
For more information, please visit the Kenya Airways website.